Russia vows to keep assisting Syrian dialogue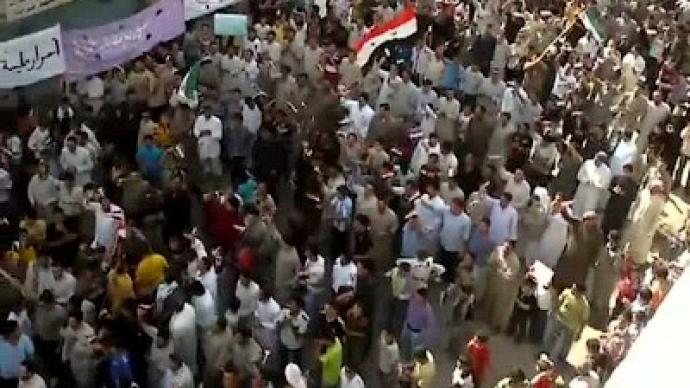 Moscow is ready to continue actively assisting a political dialogue between the Syrian authorities and the opposition, the Russian Foreign Ministry has stated following a meeting between Deputy FM Mikhail Bogdanov and a Syrian delegation.
On Tuesday, Bogdanov and representatives of the Syrian opposition met in Moscow to discuss the situation in the Arab republic and possible solutions to the crisis as well as ways of reforming the social and political system in the country.The Russian side stated its approaches to the Syrian settlement and expressed its readiness to continue with its active efforts aimed at organizing "a wide and effective dialogue" between the conflicting sides – the government and the opponents of the regime of President Bashar Assad, the Russian Foreign Ministry said in a statement.The Syrian delegation underlined that the country's "popular movement" strongly opposes any "attempts of external interference, provocations and violence that aim at pushing Syria toward a fratricidal conflict."The Secretary-General of the National Committee for the Unity of Syrian Communists pointed out that Damascus is satisfied with the Russian and Chinese veto at the UN Security Council of the draft resolution against Syria.The veto prevents any possible external intervention in the country's affairs, he told a media conference after the Moscow talks. "This will give real protection to civilians in Syria," Qadri Jamil, said, as cited by Interfax. A day earlier, when the delegates arrived in Russia, they met with Chairman of the Federation Council Committee for International Affairs Mikhail Margelov who suggested that the opposition and representatives of the Syrian government could meet for talks in Moscow, "if necessary". "Russia is ready to provide all opportunities so that the inter-Syrian dialogue can go ahead efficiently," Margelov, who is also presidential envoy for relations with African States, said. The proposal was also touched upon on Tuesday. However, according to Qadri Jamil, before such a meeting could be discussed, "an atmosphere" for a dialogue should be prepared.
You can share this story on social media: