'Ello Guv'nor! Medvedev puts direct-elections bill to Duma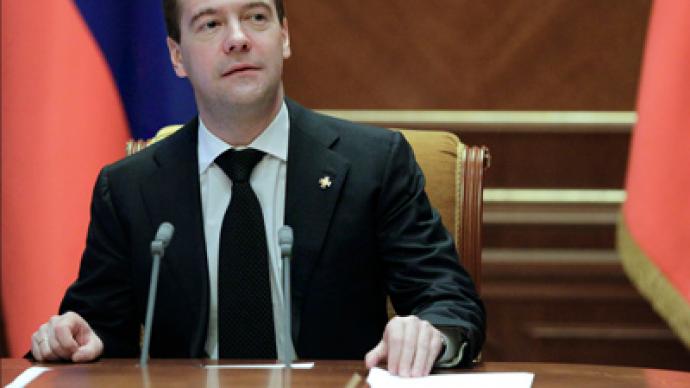 President Medvedev has distanced the Kremlin from the procedure by which regional governors are selected.
A draft law on direct elections submitted to the lower house has omitted an earlier mooted option of candidates being approved by the Kremlin administration.Prime Minister Vladimir Putin also considered re-establishing direct elections, but added that the procedure required consultations with the Presidential Administration and possibly even approval of the candidates in the Kremlin. Medvedev's bill specifies that the consultations with the presidential administration were possible, but neither obligatory nor binding.Larisa Brycheva, head of Medvedev's legal team told the press "For parties these consultations are not obligatory and even after these consultations they can propose their own candidate. This mechanism is required to coordinate the process and in certain cases – to warn against some obvious mistakes in the personnel sphere."The new bill gives the President the right to dismiss a governor under the "loss of trust" formula only onteh basis of corruption charges, while the local legislature can propose a governor be dismissed only one year after electionsDismissing a governor on the people's initiative must also be preceded by a court decision, Brycheva said, but this can be any violation of the law or repeated failure to perform official duties. At least 50 per cent of the regional legislature must vote for the governor's dismissal in order for the decision to come into force. The bill does not limit allowed terms for one candidate, but the maximum length of one term is set as five years. Apart from party candidates the law allows Russian citizens to run independently for governor as long as a regional signature quota is met.
You can share this story on social media: