'Stalin waged war against own people' - Medvedev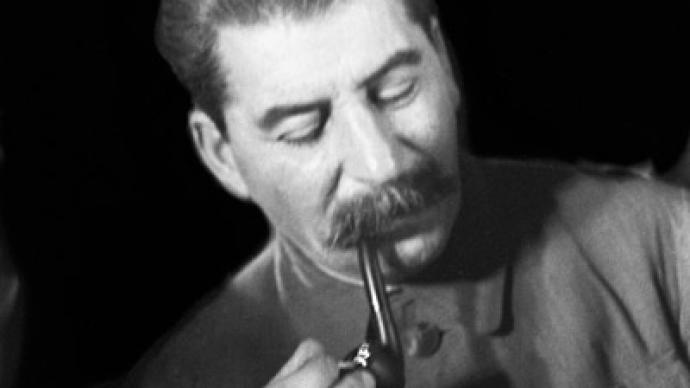 Stalin and other Soviet leaders of the past deserve the harshest appraisal for their grave crimes, PM Dmitry Medvedev told the top officials of the United Russia party.
Medvedev's comment came as Russia marked the day of the memory of the victims of political repressions – a holiday instituted in 1991 but marked unofficially since the mid-1970s. Russian society is still largely divided over Stalin's personality and role and this makes the statement of the leader of the country's leading political party especially important. "Not only Stalin, but a number of other state leaders deserve the harshest possible appraisal for what was happening back then. They cannot be held accountable, but it is exactly so," Medvedev said at the meeting with regional United Russia activists in the Perm region in the South Urals. "This must stay in our country's annals and it must never be repeated. Because the war with one's own people is the gravest of all crimes," the PM added. However, Medvedev immediately added that the Soviet period of Russian history is also full of victories and achievements and the leaders of the nation should share the praise with the people. The United Russia leader stressed that the words about the repressions are especially urgent in the Perm Region, as it was one of the main places hosting Stalin's labor camps, the Gulag. He complimented the local museum of the victims of political repressions and said it was a pity that other Russian regions have not founded similar museums so far.Over the past years several controversies have erupted in the Russian Federation as some fringe political groups began glorifying Stalin by publicly displaying his images, for example, on the day when Russia celebrates its 1945 victory over Nazi Germany. The moved drew criticism from rights activists and relatives of victims and caused a discussion in the media and social networks. Some bizarre incidents were also reported, like the discovery of Stalin's image in a Russian Orthodox Church in Moscow.
You can share this story on social media: