Syrian spam hits Medvedev Facebook account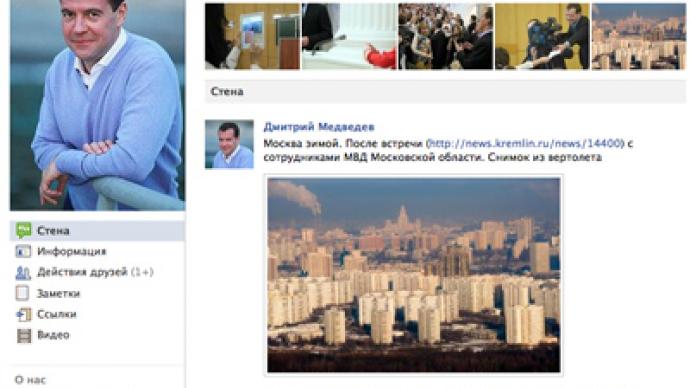 A number of Russian Facebook accounts, including the official page of President Dmitry Medvedev, have fallen victim to a spam attack said to have originated from Syria.
Users left numerous comments in Russian, Arabic and English concerning the situation in Syria. One of the posts on Dmitry Medvedev's wall reads, "If it were not for the Russian veto, killings of people in Syria would have been stopped several months ago."Moscow's stance is that combat aircraft and bombs will never solve the political crisis in Syria. On Tuesday during a Security Council meeting, Russia's ambassador to UN, Vitaly Churkin, reiterated that the international community should not "meddle" in Syria's domestic conflict. Last October, Russia and China vetoed a UN Security Council resolution on Syria, preventing military intervention and sanctions against the country.
You can share this story on social media: