Russia, EU step closer to abolishing visas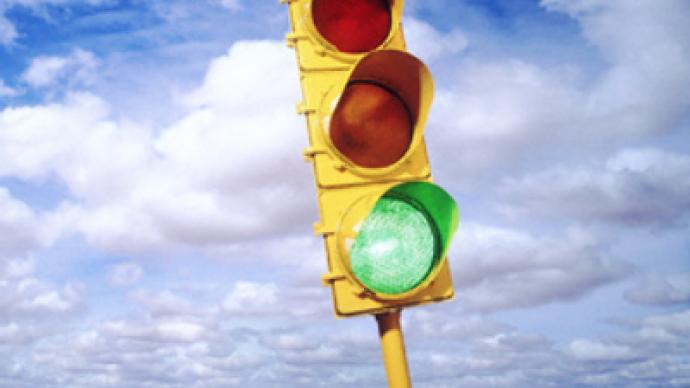 Since credit cards began replacing cash in our wallets, for many in the west the word "visa" has come to denote universal acceptance. Yet for people in many non-western countries it carries the exact opposite connotation
It's the need to ask for permission to come in and the possibility of being thrown out.
This is exactly what Russians face when planning a trip to Germany or France. While many in Moscow consider their country an integral part of Europe, they still have to seek the blessing of foreign authorities before they can cross the border. But according to European officials, this may soon change.
"Our goal is the abolishment of the visa regime between Russia and the European Union," said Spanish Foreign Minister Miguel Angel Moratinos. Russia was the first country Moratinos visited on behalf of Spain's role as the chair of the EU rotating presidency. "We have to draw up a road map that will allow easing up contacts between Europeans and Russians when they travel."
Russians often complain of complicated and biased EU application procedures, while Europeans describe the paperwork required by Russian authorities as contradictory and prone to bribes. The two sides have been negotiating the possibility of easing the visa regime for a number of years.
While the countries of "Old Europe" are generally in favor of liberalizing travel restriction, it is the EU's most recent additions, like the Baltic states and Poland, that appear to be dragging their feet on the issue.
The proposal has already garnered the support of Italy, whose foreign minister Franco Frattini told RT last month that his country would press for abolishing visas for Russians. He added that after the Lisbon Treaty came into force on December 1, 2009, the measure may receive even more support within the European Union.
Meanwhile, many Baltic politicians still remain opposed to speeding up this process. For example, Estonia's Foreign Minister Urmas Paet suggested that the visa-free regime should first be enacted within the countries of the Eastern Partnership project, which includes Ukraine, Georgia, Moldova, Belarus, Armenia and Azerbaijan.
Finnish officials suggested Russia should first make its visa processing more efficient and transparent before expecting reciprocal gestures from Europe.
Russia, on its side, insists that changes should be applied simultaneously and is striving to set a deadline for the negotiations. "We hope that we will be able to settle these issues during the term of the Spanish presidency," said Russian Foreign Minister Sergei Lavrov. The Spanish tenure ends in June 2010. "Switching to a non-visa regime is important for the entire European continent. United Europe is unimaginable without free travel," said Lavrov.
Before a visa-free regime is enacted, the two sides will have seal several pacts, including the readmission agreement. Russia will also have to tighten controls on its borders with third countries and improve the quality of its passports for foreign travel. "This is a realistic goal but it will take two or three years to accomplish," said Konstantin Kosachyov, head of the Foreign Affairs Committee of the State Duma, the parliament's lower chamber.
Oksana Boyko, RT

Read also:Europe Wants To Put Pressure on Russia, Does Not Know How

You can share this story on social media: