South Ossetian president not to run for new term
Published time: 5 May, 2011 14:32
Edited time: 5 May, 2011 18:36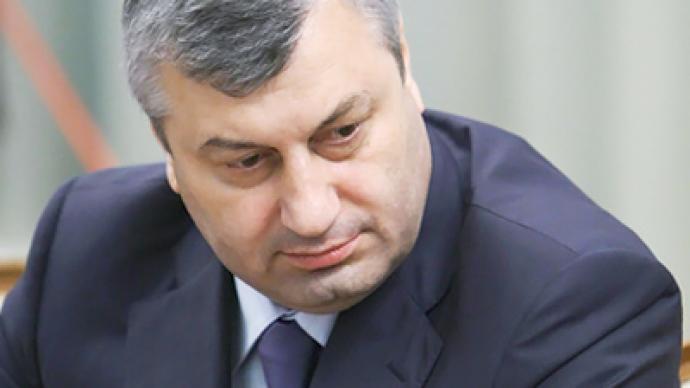 Eduard Kokoity has promised to hold presidential elections "in strict compliance with the constitution and in proper terms."
­"I keep my word and will not run for the third term in office," the South Ossetian leader said. He was commenting on the media reports on possible referendum that would allow the current president to run for a third term.

Kokoity said he would "not let anyone violate the constitution." Power in the republic will be handed over "in strict compliance with the constitution and on proper terms," he said.

At the same time, according to the incumbent leader, he could not "forbid people" from expressing their views. On Wednesday, an initiative group led by Deputy Defense Minister Ibragim Gasseyev announced plans to hold a referendum for a presidential third term.

This initiative should be solved "in a reasonable manner," Kokoity said. But he described the plans as a strong signal to destructive forces willing "to destabilize the situation" ahead of elections. "I will do my best not to let criminals come to power," the president warned.

The elections, in which Kokoity is not going to take part, are scheduled for November. They will be held in compliance with "the constitutional principles of the democratic state," the president noted.    

Gasseyev says the initiative to hold a referendum has been supported by many in South Ossetia. He explains the move by the intention "not to allow anyone to launch dirty political games under the guise of elections," Interfax reports. The official said it was the people's constitutional right to put forward this initiative.

Russia and several other countries recognized South Ossetia's independence after a conflict following Georgia's aggression against the breakaway republic in August 2008.