South Ossetia presidential poll goes to second round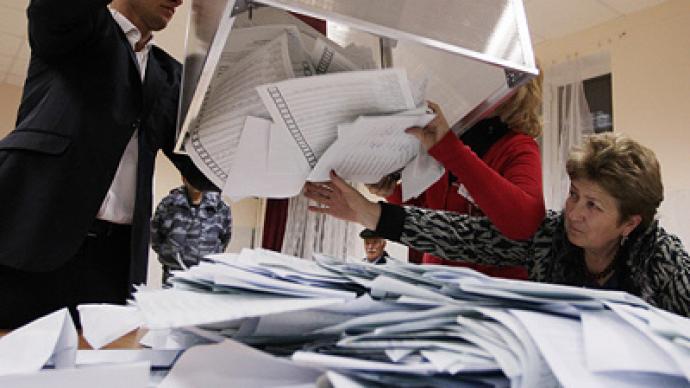 Presidential elections in the republic of South Ossetia will continue to a second round as none of the 11 candidates managed to top the 50 per cent of the vote required by law.
"None of the candidates will be elected president of South Ossetia," the head of the Central Election Commission, Bella Plieva, said on Monday after 98.84% of the votes had been counted. "Most of the votes went to Anatoly Bibilov (25.44%) and Alla Dzhioeva (25.37%)… If none of the candidates gets the necessary amount of ballots, the Central Election Commission calls a rerun election."Anatoly Bibilov is the incumbent head of South Ossetia's Emergencies Ministry. Alla Dzhioeva is the former education minister of the republic. The two favorites will now compete in the second round, which has been scheduled for November 27.Turnout was quite high in Sunday's poll, with 67.5 per cent of registered voters casting their ballots.For the results to be recognized in the second round, the turnout must exceed 30 per cent. The winner will be whoever gets a simple majority of votes. However, the amount of ballots against him or her should not exceed the number of votes for the rival. Otherwise, another rerun will be required. The term of the incumbent president, Eduard Kokoity, is expiring this December, so the November 13 election was called to choose his successor. On the same day, South Ossetia held a referendum on making Russian a state language in the republic. According to preliminary data, a majority of voters supported the proposal. Currently Ossetian is the only state language, although Russian has the status of an official language.
You can share this story on social media: