Japan accuses Russia of "illegal occupation"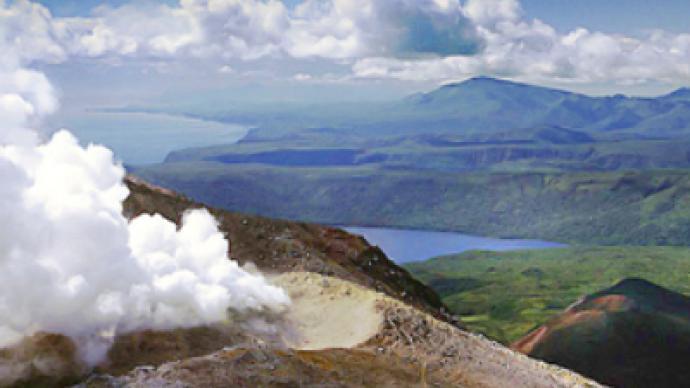 The Japanese government has adopted a document claiming that Russia "illegally occupies the South Kuril Islands." Russia's Foreign Ministry has sent a letter of protest to Tokyo in response.
It is a response to a suggestion by a Japanese parliamentarian concerning Japan's more active involvement in economic projects in the South Kurils – even if it requires "temporarily agreeing" with Russia's right to govern the islands.The government's answer was not equivocal."The Russian Federation illegally occupies four northern islands," Itar-Tass quotes the document it received from Japan's Foreign Ministry. "Under these circumstances, our citizens cannot travel to these islands, because of Russia's territorial claims. Russia's position does not coincide with our position on the northern territories, and there is no change in this situation."The Russian parliament has been quick to react. The Chairman of the State Duma Foreign Affairs Committee, Konstantin Kosachev, told journalists on Tuesday that "the position on the problem of the disputed territories announced by the Japanese government will seriously complicate Russia's further dialogue with Japan on this issue.""Following Japan's parliament, which approved appropriate legislative amendments this summer, the government of Japan has effectively taken up a position in favor of rejecting and revising the results of World War II, when the South Kuril islands joined the territory of the Soviet Union under an international agreement, and they remain an integral part of the Russian Federation to this day," Kosachev said.The Russian authorities, primarily the Foreign Ministry, should provide "a harsh official reaction to this document," the MP added.
"The situation should not be driven by emotions"
To comment on the situation RT turned to Dmitry Streltsov, the Head of the Department of Afro-Asian Studies at the Moscow State University of International Relations (MGIMO):"To my mind, the present-day situation in Japan has not changed drastically. The entire tendency was shaped over the past year, when the lower chamber of the Japanese parliament adopted a resolution proclaiming the South Kuril Islands as 'the occupied territories'. Another thing is that, nowadays, so-called 'populist politics' is prevailing in Japan as well as in some other countries of the world – and in Japan it is especially topical. So the cabinet of the Democratic Party depends heavily on the fluctuations of the electoral mood. So the problem of the so-called 'Northern Territories' is connected with the fact that this problem is treated by the Japanese as a problem of national dignity. Several generations of Japanese have been educated that it was the Soviet Union that implemented the aggression against Japan and occupied these territories, and so any concession is treated as a sort of betrayal of national interests.""Another crucial aspect here is that Russia, unfortunately, still does not have the status of an important strategic partner for Japan, especially in terms of economic relations – also because Russia does not have an investment climate appropriate for Japanese business. So the trade turnover, although it is gradually increasing, still cannot be compared with the one we have with China, South Korea, and some other states. So there is a difference in relations between us and Japan on the one hand, and Japan and China or Japan and South Korea on the other, although Tokyo does have territorial claims to both states. However, their business partnership and the economic interests of Tokyo makes their priority status in the diplomatic strategy of Japan totally different. With Russia, Japanese politics can easily use any populist rhetoric without any risk of endangering Japanese economic interests.""As for Russia, I think in the present-day situation we should not be driven by emotions. It is clear there can be no compromise for both sides on that sensitive issue – the situation cannot be resolved in principle. Neither side is able to make any concessions – it would be political suicide for any political leader on either side. So, the only thing we can do is pursue the policy of dignified and stable relations. We should not push forward our emotions, but rather try and move this issue from the center of our bilateral relations agenda and focus on economic, cultural and other practical spheres of our cooperation. That is exactly the formula that could be found in Chinese-Japanese relations, where territorial disputes do exist as well, but do not dominate their agenda."
You can share this story on social media: