Terrorists will attempt to foil Sochi Olympics – FSB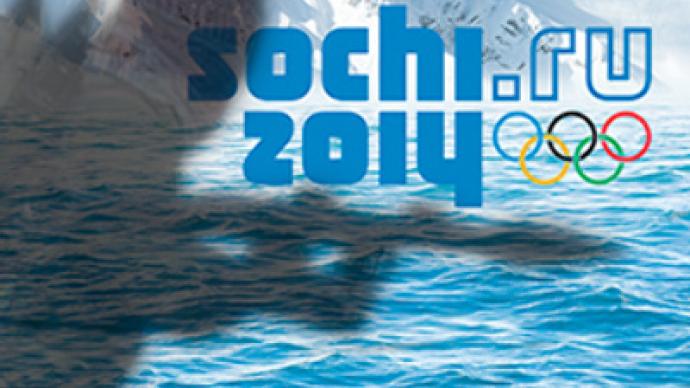 Terrorists are planning to foil the 2014 Sochi Winter Olympics, the Federal Security Service (FSB) head, Aleksandr Bortnikov has said.
A real threat coming from Al-Qaeda, Bortnikov said, resulted in the cancellation of the rally "Dakar-2008" for the first time in the history of this prestigious auto race.
"In this respect, the intentions of several warlords are looming to put into practice a similar scenario ahead of the Winter Olympics in 2014," the FSB director said, as quoted by Itar-Tass.

"The threat of terrorist acts is turning into a factor which exerts substantial influence on political decision-making," he stated in the opening speech at the 9th meeting of the Council of Chiefs of Security Services and Law Enforcement Agencies of FSB foreign partner-countries here on Thursday.
The FSB forecasts that the threat of terrorism will grow further throughout the world and "no country is immune to terror attacks," Bortnikov warned.
"Following on from the analysis of today's terrorism, the terror threats will increase, becoming a serious menace for the majority of countries, irrespective of the level of their economic development, military potential and government system," the Russian security chief warned.

This follows, he said, from the fact that the geography of the biggest terrorist attacks covers the US, Spain, Britain, Israel, Russia, Saudi Arabia, the Philippines, Indonesia, Egypt, Iraq, Afghanistan, Pakistan and other countries. "Entire regions fall under the terrorists' influence," Bortnikov stressed.
Seeking to spread fear among society and destabilize the situation, Bortnikov said, "international terrorist groups unite and change their strategies and tactics".
"Terrorists are actively using radicalism and extremism in their interests, trying to get hold of the state of the art technologies, and gain access to weapons of mass destruction," he added.
According to the FSB chief, this is the result of "negligence, and sometimes even direct support to terrorists, by some political forces, which are attempting to use them for their own purposes".
Fighting terrorism today requires "consolidation of efforts of the entire world community, imposing timely sanctions and a joint approach to certain persons and structures connected with terrorism and extremist activities."
Bortnikov expressed hope that the conference – which will take place on June 3-5 – will contribute to both national and international security.
The meeting of special services chiefs in Yekaterinburg in central Russia has brought together 86 delegations from 63 countries. The participants will focus on discussing counter-terrorism measures and look for new ways of co-operation on the issue.
You can share this story on social media: