No place for Sharia law in Russia - senior MP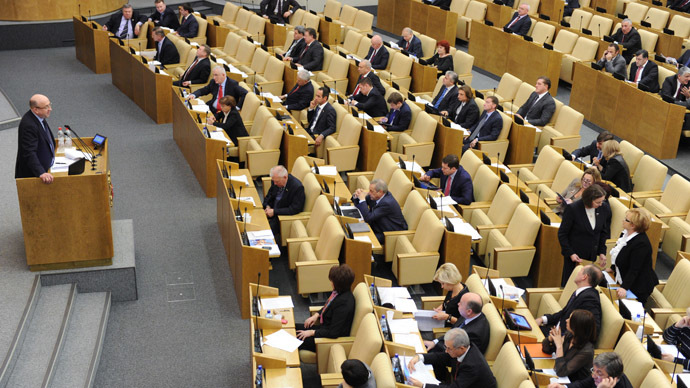 The head of the State Duma's Constitutional Legislation Committee has blasted as "extremely dangerous" the suggestion to regulate some relations in certain regions by adhering to the norms of Sharia law.
"We cannot leave an excessively large space of unregulated relations because when we do, other regulators start to fill that space in, and these other regulators are extremely dangerous," MP Vladimir Pligin (United Russia) told a parliamentary expert council on Wednesday, according to Interfax news agency.
"Even if we discuss territories which have a certain mentality, it is not possible to let even a part of legal relations be regulated by Sharia law. This space must be regulated by Russian law and there is no doubt about it," he said.
Despite the fact that several regions in the South and Central Russia are predominantly Muslim, calls to bring secular laws into line with religious ones are extremely rare. One such occasion, followed by a nationwide controversy, took place in April 2012 when Dagestani lawyer Dagir Khasavov called for the introduction of Sharia courts in an interview with the Russian channel REN-TV, threatening that if they weren't Russia would "drown in blood."
Russian politicians, senior Muslim clerics and ordinary citizens were outraged by this statement. The Moscow bar association threatened to expel Khasavov and the Prosecutor General's Office started a criminal case over suspected incitement of religious hatred.
However, shortly before the legal action Khasavov fled the country. A few months later the case was closed due to inability to establish that a crime had been committed.
The lawyer himself said in press comments that his words were taken out of context, that the interview was badly and purposefully cut to achieve maximum notoriety. He threatened to sue the TV channel that aired the program, though he has not yet fulfilled this threat.
You can share this story on social media: