Russia concerned over ethnic intolerance in Kosovo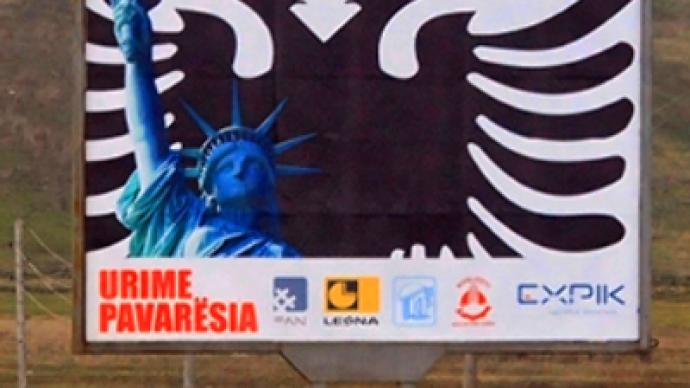 Moscow is gravely concerned over the uneasy situation in Kosovo and worsening ethnic intolerance in the region, Russia's permanent representative to the United Nations Vitaly Churkin has said.
Speaking at an open session of the UN Security Council on Monday, the diplomat said that "Unfortunately, numerous cases of forcing Kosovo Serbs to sell their property and leave the province are disregarded."
All this, according to Churkin, "testifies to the absence in Kosovo of a trend towards a higher interethnic tolerance level, if anything." Moreover, he added, a "regress has started in this sphere."
Among the alarming signs the Russian ambassador named, for instance, the continuing desecration of Serbian temples and cemeteries. Also, territories of large Serbian enclaves in Kosovo are decreasing while small ones are simply dying out, he said. The situation with the preservation of the Serb Orthodox and cultural heritage leaves a lot to be desired.
"In this context the special concern is caused by the NATO-initiated transfer over to the Kosovo police the monitoring of important Serb heritage facilities, the same as the general tendency towards the reduction of the KFOR [NATO Kosovo Force] strength," he said as quoted by Itar-Tass agency.
Another serious issue for concern is cutting Serbian mobile phone networks. In addition, Pristina authorities are intended "to adopt a law establishing the order of entry for Serbian citizens in the territory of Kosovo exclusively with foreign passports." Churkin specifically underlined that it happens "with the connivance of international missions, first of all, the European Union Rule of Law Mission in Kosovo (EULEX)."
The mission's indulgence and, sometimes, inactivity "undermine the authority of this mission that is practically going beyond the neutral status determined by its mandate," the diplomat believes.
Churkin stressed that EULEX must strictly observe the principles set by the UNSC Resolution 1244 which authorized international and civil presence in the partially-recognized Republic of Kosovo.
Russia's diplomat urged the mission to "act in a balanced way, taking into account the interests of both sides with the general coordinating functions of the UN Mission in Kosovo."
What should be done, according to the Russian diplomat, is that the international community should give a legal and political assessment to the actions of the Kosovo authorities.
"Otherwise it may cause a sharp increase in inter-communal tension," he stressed.
You can share this story on social media: