Russian weapons chief seeks Indian support in anti-terror drive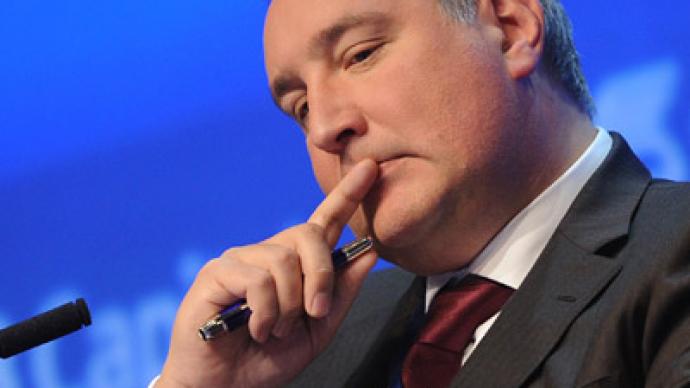 Russia and India must together counter the wave of terrorism that can emerge after NATO forces pull out of Afghanistan, Dmitry Rogozin said during a visit to New Delhi.
After NATO forces leave Afghanistan in 2014, thousands of terrorists, Islamists and fundamentalists will start looking for new jobs, not in Afghanistan itself, but in the larger region around it, said the Russian deputy PM. He added that the situation is potentially a major problem for both Russia and India. "The end of the ISAF operation in Afghanistan must become a start of the new stage of cooperation in fighting terrorism and extremism," Rogozin noted. The official suggested that Russia and India could start with conducting joint monitoring of the situation and undertaking all necessary measures to prevent attacks by the "new wave" of terrorists against the citizens of both countries. Rogozin, who oversees the defense industry, also promised India that Russia would not to arm the former's "enemies" and hinted at Moscow's willingness to expand cooperation with New Delhi by building a new transport aircraft and battle tanks. "You must understand that we do not deal with your enemies. We don't deliver any arms to them…. If you see otherwise, you may spit on my face," Rogozin said in reply to a reporter's question as to whether Russia intended to supply arms to Pakistan, the PTI news agency reports."We never created problems for India on its frontiers in difference from other countries. That is a political advantage [for Russia] as a friend of India," Rogozin added.The Russian official also mentioned the success of the Russian-Indian project BrahMos that produces supersonic cruise missiles and promised that cooperation with Russia would make India a top player in the weapons production sphere.