Georgia shuts door on Russian academics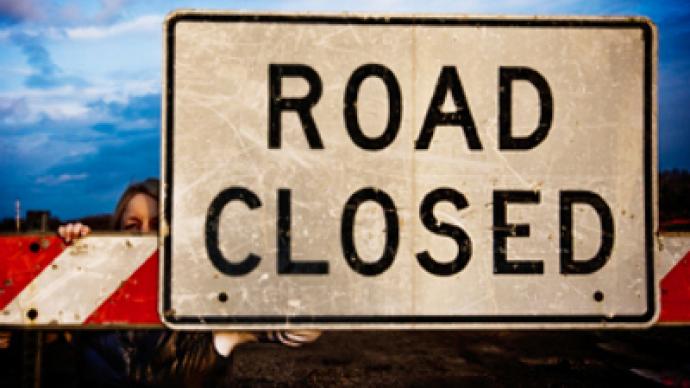 A group of Russian academics have been denied entry to Georgia. The researchers were not allowed to cross the border at Tbilisi airport and had to come back on the same plane on which they arrived.
Nikolay Silayev, senior researcher of the Center for Caucasian Research at Moscow State Institute of International Relations (MGIMO), and Sergey Mironenko, director of the State Archive were refused entry. Other members of the delegation decided not to enter Georgia as well to show solidarity with their colleagues.
"We were not given any explanations at Tbilisi airport. They [airport officials] took our passports and told us that we had been denied entry to Georgia," Mironenko told Interfax agency.
The entire group flew back to Moscow via Yerevan, Armenia. There have been no direct flights between the Russian capital and Tbilisi since diplomatic ties between the states were cut following the war in the Caucasus in August 2008.
According to Mironenko, he and his three colleagues were traveling to Tbilisi for a three-day long meeting at Georgian analysts' invitation.
"The goal of our visit was absolutely peaceful and humanitarian – we planned to take part in a session of the expert council for relations between Russia and Georgia," he is quoted as saying. "What happened to us was totally unexpected. The Georgian side that invited us is also perplexed over what happened."
Prior to the visit, it had been agreed that the Russians would get entry-visas at Tbilisi airport. But on Tuesday the Georgian side changed their minds.
As for the reason behind the move, the official version is yet to be heard.
Rosbalt.ru writes that, according to Shota Malashkhia, Chairman of Georgia's Interim Parliamentary Commission on Territorial Restoration, Georgian security services had reasons not to let the Russians into the country.
On Monday, Georgia On-line reports Gia Tortladze, member of the Parliament's Unified Opposition faction and chairman of A Strong Georgia, spoke against the visit.
"The goals of their [the analysts'] visit are unclear," he is quoted as saying. The MP claimed that the Russian delegates are "high ranked Russian security service officials", who are close to Russian President Medvedev and Prime Minister Putin and "control huge financial resources in Russia"."They are not an expert group," he said.
Sergey Mironenko said the situation is "sad because we went there with good feelings. And we were called FSB [Federal Security Service] agents. All comments offered by the Georgian officials imply that FSB agents tried to enter the territory of sovereign Georgia," he said.
Russia's Foreign Ministry expressed regrets over the situation with the Russian delegation.
"It must be examined," Russian Deputy Foreign Minister Grigory Karasin is quoted as saying by Itar-TASS.
"Humanitarian contacts between Russia and Georgia should continue despite the current complications in the relations between the two countries," he added.
You can share this story on social media: