S.Africa's weird voting rules explained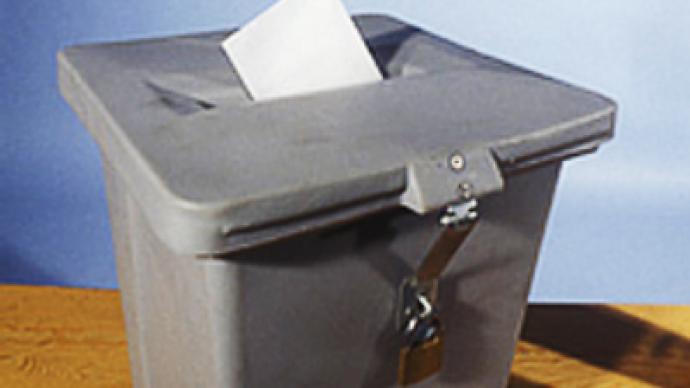 South Africans who turned their backs on a life in their homeland have found that their homeland has turned its back on them — or at least views them as second-class citizens.
Voters will elect a new National Assembly and a new President this year. Under South African law, prisoners are allowed to vote but expatriates are denied this constitutional right.
The Democratic Alliance Leader, Helen Zille, called it a bitter irony. "In most constitutional democracies, prisoners are not entitled to vote while nationals living abroad are. In South Africa, we have the opposite situation…" she said.
Suing for the right to vote
On January 29, the Democratic Alliance filed papers in the Cape Town High Court to have part of Section 33 of the Electoral Act deemed unconstitutional.

As it reads, South Africans temporarily outside the Republic for a short, specific list of reasons are allowed a special vote. That list excludes South Africans who live abroad with a spouse and those who work abroad, which amounts to millions of people.
The lawsuit by the Democratic Alliance is aligned with the plight of Roy Tipper, a South African teaching English in South Korea, who wishes to vote but is denied the right.
The Democratic Alliance and others, such as former President De Klerk, appealed to the Independent Electoral Commission (IEC) to allow expatriates to vote.
The IEC, a constitutional body created to promote and safeguard democracy, denied all requests to accommodate expatriates. Chairperson Brigalia Bam reportedly said that "it is a matter for the courts," which is where the fate of expatriates wanting to vote now lies.
The Freedom Front Plus has also filed papers in the Pretoria High Court regarding Section 33, in alignment with voting rights denied to another teacher, William Richter who teaches in the UK.
Citizens Entitled to Vote Outside of South Africa
Those temporarily absent from the Republic for purposes of:

• a holiday
• a business trip
• attending a tertiary institution
• an educational visit
• participating in an international sporting event
• working in government service or living in such a household
Prisoners Registration Week
While expatriates await a verdict, February 5 marks the conclusion of a 4-day prisoner voting registration drive. Prisoners were given the right to vote and access to voting stations by a Constitutional Court ruling.
The Civil Society Prison Reform Initiative (CSPRI) issued a statement reminding organizations and individuals working in prisons and correctional facilities to remind prisoners of their rights.
Whether they are awaiting trial or already convicted of the most heinous crime "doesn't matter," Lukas Muntingh says, Project Coordinator for the CSPRI. All prisoners are encouraged to register and to vote.
For now the Electoral Act stands as is. Murderers and rapists can vote. Expats cannot.
The IEC website still explicitly states that people who do not fall into one of five categories are not eligible to vote. It is also boldly noted that the IEC cannot change those categories.
However, the South African Constitution says that "all citizens are equally entitled rights, privileges and benefits of citizenship" and that "every adult citizen has the right to vote in elections."
In the case August and Another v. Electoral Commission and Others, where two prisoners sued for their voting rights, Judge Sachs interpreted the law to mean that "the vote of each and every citizen is a badge of dignity and of personhood. Quite literally, it says that everybody counts" and "rights may not be limited without justification…"
This provides a bright beam of hope for expatriates. Legal analysts say that the High Court will be forced to deem the ban on expatriate voting unconstitutional unless solid reasoning can be provided.

By Michelle Smith for RT
You can share this story on social media: