Turkey endangered lives of Russians on Syria-bound plane – Foreign Ministry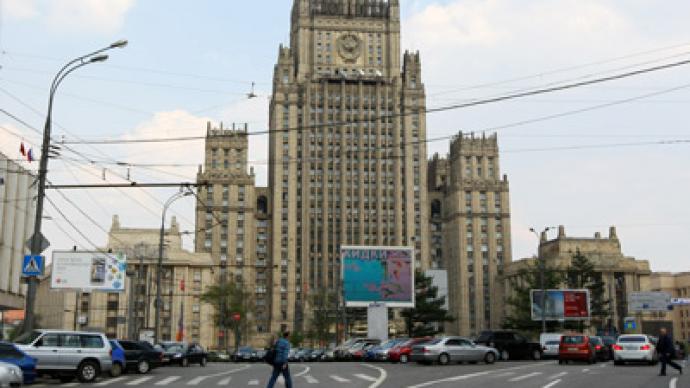 Ankara endangered Russians by diverting a flight from Moscow to Damascus, Russia's Foreign Ministry said. Moscow expressed anger at not being informed that Russians were involved in the incident, and that their diplomats were denied access to them.
"We are troubled that the lives of the passengers aboard the plane, including 17 Russian citizens were put at risk by this inappropriate act. Turkey did not inform Russia that Russian citizens were among those detained on the plane. We found this out through the press," Russian Foreign Ministry spokesperson Aleksandr Lukashevich said.The Russian embassy in Turkey demanded access to the Russian citizens and dispatched consular officers and doctors to the Ankara airport. Turkish authorities, however, denied the Russian diplomats access to the passengers, in violation of the 1963 Vienna Convention on Consular Relations. The Russian nationals were detained in the airport for eight hours.The Russian Foreign Ministry has demanded an explanation from Turkish authorities, and that Ankara take steps to prevent future such incidents.Turkey defended the move by claiming that the plane could have carried "non-civilian cargo.""There were no arms and military equipment aboard the civilian aircraft – and could not be," a source in Russia's military industry told Interfax news agency.Russia has maintained its military-technical cooperation with Syria, and that any arms or military equipment sales to Damascus are conducted according to established practice. The current law expressly forbids arms sales facilitated by civilian aircraft.
'Air piracy'
Syrian transport minister Mahoumd Said said that Turkey's detention of the passenger aircraft is tantamount to "air piracy," and violates civil aviation treaties, Lebanon's al-Manar TV channel reported.Tensions between Turkey and Syria rose after a Syrian shell killed five civilians in the border town of Akcakale last week. Turkey returned fire and said it would retaliate against any future provocation originating in Syria. NATO supported Turkey's move and pledged to defend the country should the Syrian conflict spill across the border.
You can share this story on social media: