Russian designer says US unable to build effective missile defense system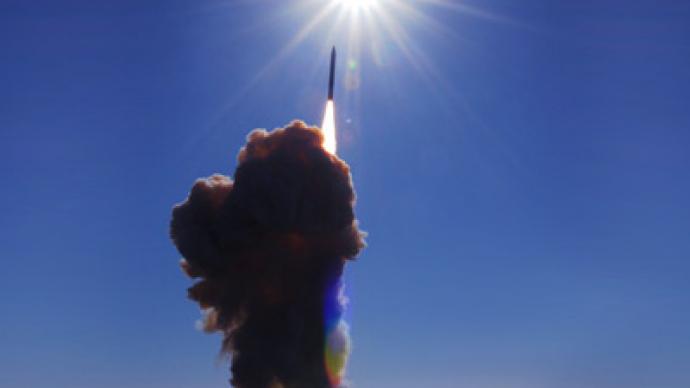 The chief designer of the newest Russian intercontinental ballistic missile has said that, in his view, the United States will fail to create a reliable global anti-missile defense by the planned date of 2018.
In an interview with the Russian news agency ITAR-TASS, the chief designer of the Moscow Heat Hardware Institute, Yuri Solomonov, said that the newest Russian intercontinental missiles will be able to pass all existing and prospective missile defense systems.The designer said that such missiles as Topol-M, RS-24 and Bulava were created for use in the conditions of already-working anti-missile systems, both existing and the future ones. And they will surely pass through these defenses due to the original solutions used in the missiles of this class, he stressed.He went on to say that it was dangerous for Russia to get into a new round of the arms race. "I would like to draw your attention to one particularity in this issue, connected with the running-in of the third stage of the global anti-missile defense, scheduled for 2018. The great number of press articles on this topic testify to the fact that we can make the same mistakes we made before. The Strategic Defense Initiative announced by Reagan in 1983 caused an unprecedented boost in the arms race and an increase in military spending, first of all in the Soviet Union. We spent enormous resources on this. The effect from this investment was zero. – the system has never been created by the Americans," the designer was quoted by the agency as saying."I am absolutely sure that there will be no anti-missile system; neither by 2018 nor by 2020. There will be some of its single elements and they will not be capable of parrying massive nuclear strikes," Solomonov said.