Russian MP suggests ban on foreign currency transactions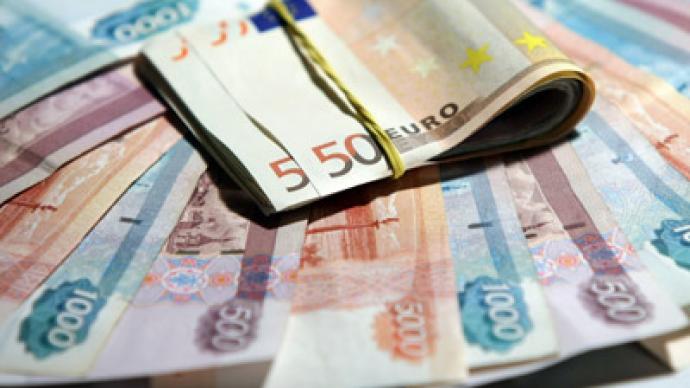 An MP who represents the United Russia majority party has prepared legislative amendments that would make the Russian ruble the only valid currency in the country, and put an end to dependency on the US dollar and the Euro.
Yevgeniy Fyodorov described the initiative in an interview with the Izvestia daily newspaper. He promised that the proposed bill would be made public in autumn, and declined to provide any details before then. Fyodorov said that the bill could require changes to the constitution, and that "currently the rouble is tied to the dollar and therefore cannot be the national currency."Fyodorov has a degree in economics, but has been a politician since the late 80s. He is currently a member of the Supreme Council of the United Russia party, and the chairman of the State Duma Committee for Economic Policy and Entrepreneurship.The MP has already made several controversial legislative proposals in the State Duma this year, including introducing the 'foreign agents' bill and the bill banning state officials from owning foreign property. Both initiatives found no support in the Lower House.Fyodorov claims that his currency project is backed by the first deputy head of the Russian Central Bank, Andrey Ulyukayev: "Ulyukayev says that half of the gold and foreign currency reserves (over $250 billion) are not only of no good, but actually cause harm. Real resources were paid for this. We should change the national currency system in principle – launch the mechanism that will give no support to the US dollar and will not contribute to the US budget, that we had filled with about 10 Russian budgets, but support internal investment instead."The MP went on to claim that, since all investment in Russia is made through foreign credit organizations, Europe and America are financing the global financial crisis at Russia's expense. "Not only this is a burden, this is unacceptable," Fyodorov argued.The idea was sharply criticized by other MPs and financial experts. Anatoly Aksakov, a State Duma deputy and the chairman of the Association of Russian Regional Banks, said that the government should promote ruble investment, but any bans in the economic sphere would only lead to capital drain. "Administrative regulation would only undermine the people's trust in the ruble – everyone perceives the restrictions as a signal that all is lost," he said.
You can share this story on social media: