Top Russian Auditor sees party reform as trial version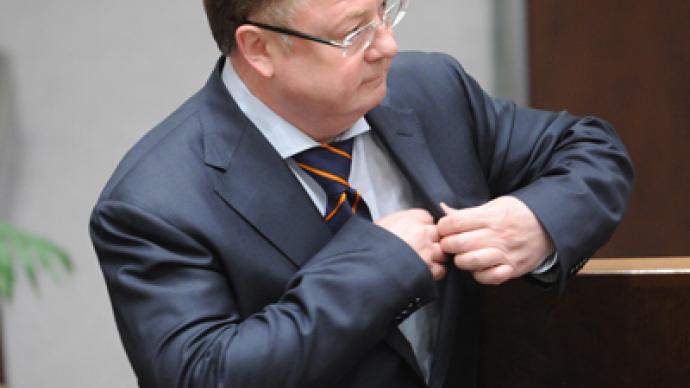 The head of the Russian Audit Chamber says the ongoing party reform was the authorities' attempt to show the opposition what it is like to live under the new rules, but appreciated of the move nevertheless.
Sergey Stepashin shared his views over the bill that significantly lowers the demands for registering and maintaining a political party in Russia on the day when the document was discussed in the Upper House of Parliament. The bill was submitted by President Dmitry Medvedev following the latest parliamentary and presidential elections and thousand-strong street rallies in protest of elections violations and injustice. "I think the December events showed that it is better to develop political activeness through elections, through opportunities to express themselves in parties, through the opportunity to get elected into the State Duma and Federation Council through these same parties rather than through street rallies. This is why I support this initiative," Stepashin told reporters.At the same time the official noted that the bill could add complexity to the elections process (the parliamentary opposition has earlier voiced the same concern), but he said that this is what political competition is like and that Russia had already been through a similar process. When speaking of his idea of a perfect political system Stepashin said that the country needed a stable political system with a strong conservative party and an equally strong social-democratic or social party as the country has strong leftist ideas. The top Russian auditor also added that he favored a strong rightist-liberal party as the society had shown that there is a demand for such. "A triad would provide the possibility for a stable political construction in the State Duma, in the Federation Council and in the state power system as a whole," he concluded. The author of the party reform bill, President Dmitry Medvedev, told the press in Seoul that once the reform is completed there will be no non-system opposition in Russia, and those who break the law will no longer be considered politicians. At the same time, Medvedev stressed that the country's political leaders must regularly communicate with representatives of all political forces regardless of their representation in the Parliament.
You can share this story on social media: