Russian non-parliamentary parties to get permanent representation in Lower House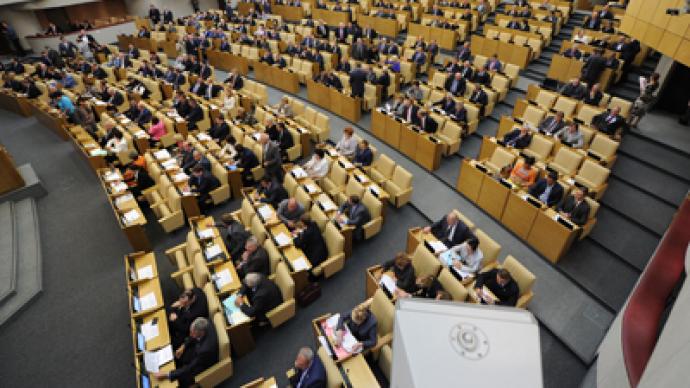 Russia's State Duma will soon have a separate council for non-parliamentary parties, the Lower House's speaker said.
Sergey Naryshkin announced to the press that the council will be created "in the nearest future," and that representatives of non-parliamentary parties will be invited to join it. The body hopes to facilitate deeper dialogue between the Russian legislature and the country's broader political movements. The State Duma began to invite representatives from the non-parliamentary opposition to its sessions in February this year, within the framework of the political reform initiated by then-president Dmitry Medvedev. Medvedev also held personal meetings with leaders of unregistered opposition movements, during which he promised to consider their proposals.In the wake of these meetings, the State Duma approved Medvedev's bill on the direct election of regional governors, as well as a bill simplifying the registration process for new political parties. After the law came into effect, Russia's Justice Ministry registered dozens of small- and medium-size parties. In February there were three non-parliamentary parties in the country; the number is now around 36.The number of parliamentary parties remains the same – the majority faction United Russia, the leftist Fair Russia, the Communist Party of the Russian Federation and the populist Liberal Democratic Party.
You can share this story on social media: