Russian peacekeepers to stay in Central Africa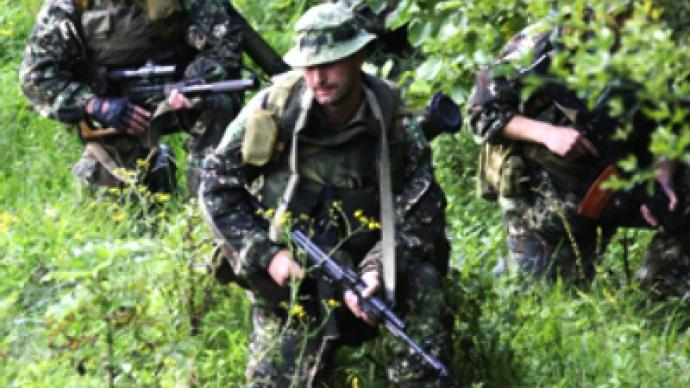 Russian peacekeepers will stay on duty in Central Africa after March 15, when the command of peacekeeping mission in the region (EUFOR) will be handed over from the EU to UN, informs Interfax agency.
The Russian military have participated in the peacekeeping operation in the Central African Republic and the Republic of Chad since December 2008, when Russians stationed their headquarters in Abeche, in eastern Chad.
A hundred Russian servicemen and four MI-8 helicopters stripped of weapons have been enhancing EUFOR forces in Chad in accordance with President Dmitry Medvedev's order of September 1, 2008 and the UN Security Council's Resolution 1778 of September 25, 2008.
As all servicemen at EUFOR, Russian servicemen are armed for self-protection only and are busy on patrolling and observing missions in the operation zone while Russian helicopters are used for transportation of UN supplies and personnel and rescue operations.
EUFOR operation in Central Africa started in March 2008 and aims to protect civilians and hundreds of thousands of refugees from the Sudanese Darfur region.
"Russia's role in the EUFOR mission is serious and we asked Russia to continue under the UN aegis," UN special envoy in Chad and the Central African Republic Victor Angelo told Interfax. "We are happy that Russia has agreed. Russia's participation is very important primarily because we need helicopter support, and also because Russian servicemen are demonstrating high professionalism," he said.
24 EU members are participating in this operation, 14 of them deployed their contingents in the Republic of Chad. Three non-EU countries: Russia, Albania and Croatia joined the operation once it was decided the operation will be passed to UN.
There are approximately 3,700 servicemen in EUFOR now, but once the operation is under the UN umbrella the contingent will be expanded to 5,200 men.
"Russia is the key member of the UN Security Council. After its agreed mission ends, we'll ask Russia to continue its participation in the operation and even expand it," Victor Angelo added.
You can share this story on social media: