Russian envoy denies excessive spending on North Caucasus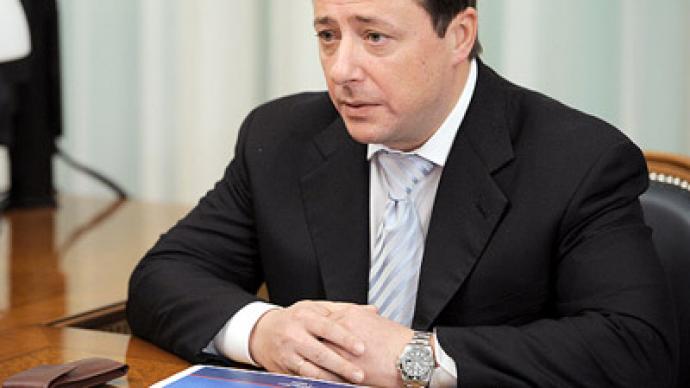 The Russian presidential plenipotentiary has slammed nationalists for promoting the view that Russia is "feeding" the North Caucasus republics, and has taken steps to prove that the allegations are false.
Aleksandr Khloponin, who is the presidential envoy for the North Caucasus Federal District, said on Monday that most of the funding for the region came from private finance rather than government funds. "It is strange to comment on statements made by lunatics who run around and cry that we are ready to flood the Caucasus Region with money. I have a question – where is the money the Caucasus is flooded with?" the Russian media quoted Khloponin as saying. "In reality, the image of the 'parasite Caucasus' is changing radically. We are talking about changing conditions in the Caucasus so that private investment comes to the region and jobs are created," the official said. Khloponin added that investments in the region were mostly government guarantees to private investors who were ready to develop projects in the North Caucasus. "60 billion roubles (under $2 billion) is the amount of money allocated by the state to the North Caucasus resorts. And the enormous amount of money, almost 400 billion rubles ($13 billion) will be invested by private companies into the North Caucasus alpine skiing cluster," the plenipotentiary said. The envoy added that the government allocated less money for development of the North Caucasus than to other regions of the Russian Federation such as the Urals or the Far East. Khloponin's statement was a riposte to a long-running campaign by nationalists who have used the internet as well as conventional media to demand that the government wrap up financial support to the North Caucasus republics. To promote the idea, they devised the populist slogan "Stop feeding the Caucasus!"The campaign has been organized by the Russian Public Movement and the Russian Civil Union, who have joined under the common banner of "Russian Platform." The activists intend to organize rallies in Moscow, St. Petersburg, Nizhny Novgorod and many other cities.In April, nationalists held a rally in central Moscow, protesting "not against the Caucasus but against the Kremlin's budget policy."In August, Prime Minister Vladimir Putin sharply criticized those who suggest separating the region from Russia. "Those who say so deserve to have a piece of themselves cut off," Putin said during an interview with media outlets from the Chechen Republic. "They do not understand what they are talking about. As soon as any country starts to reject some problematic territories, this means the beginning of the end for the whole country," he stressed.