Russian Muslims and Christians say no repression, contrary to US State Dept.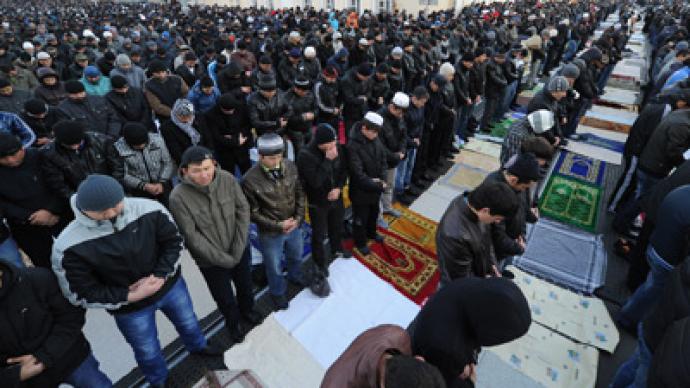 Representative of the Russian Muslim community and the Russian Orthodox Church have said there are no religious pressures against law-abiding citizens in the country, contrary to recent statements by the US State Dept.
"No one is preventing law-abiding citizens from freely exercising their faith," Albir Krganov, Mufti of Moscow and the Central Region of Russia, said in a statement. The State Department listed Russia as a country that violates the right of its citizens to religious freedom."There are no repressions against good Muslims in our country… The problem is not that the authorities are preventing Muslims from exercising their faith, but that we had a ban on religion for 70 years and we are only learning to cooperate with the state," he said.Krganov added, however, that several of the minor religious organizations mentioned in the US State Department report were a danger to Russian citizens: "There is such a thing as religious security. There are destructive organizations that are a danger. It is strange that the USA recognizes this fact in their internal policy but deprives other nations of such rights." This misunderstanding could be overcome, he went on to say, if the authors of the report spent some time in talks with religious representatives. The Russian Orthodox Church also expressed bewilderment over the suggestion that freedom of religion was being violated in the country. Georgiy Roschin, Deputy Head of the Moscow Patriarchate's Department for Relations between the Church and Society, said that the State Department's report was nothing new. He noted that similar reports have been published every year, repeating similarly negative points about Russia. The State Department received an offer from the Russian Orthodox Church to help craft a more nuanced appraisal religion in Russia, but the Church received no response. "The expert community can see that the sources of information for the US State Department's report are always the same – the organizations that are not always known and that most likely share the dissident approach towards Russia and the religious organizations here," Roshchin said. "There are European Countries that had banned Jehovah's Witnesses and in the US itself we will not find a uniform approach to all religions, and in some other country with different laws on religion this [report] can only cause certain thoughts and bewilderment," he added.
You can share this story on social media: