Tongue untied: Russian language gets official status in Ukraine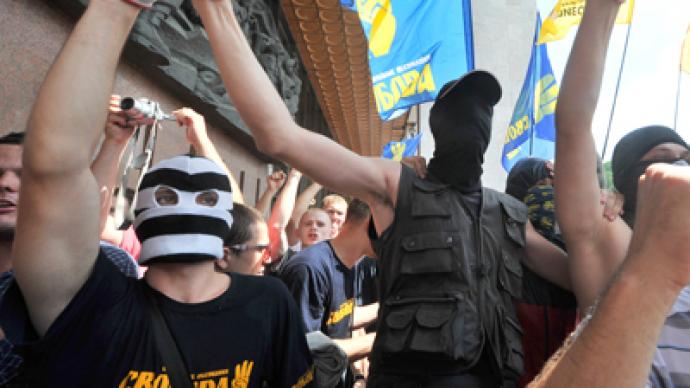 A new Ukrainian law has come into force granting the Russian language official status in about a half of the country's regions and significantly broadening the use of other minority languages.
On Friday, the law on the principles of the state language policy was published in the parliament's official newspaper, Voice of Ukraine. Under the law, Ukrainian remains the only state language. However, more than 15 other languages – such as Russian, Belarusian, Bulgarian, German, Hungarian, Polish and others – get regional status in territories where the number of speakers of one of these languages is 10 per cent or more.Thus, Russian gets the status of a regional language in 13 out of 27 districts of the former Soviet republic, including the capital Kiev, the major port cities of Odessa and Sevastopol, the Crimea, Kharkov and Dnepropetrovsk Regions. The law, for instance, allows citizens to choose the language of education, TV and radio companies to decide on the language they use in broadcasting. Government decisions are made in Ukrainian and then officially published in regional or minority languages. The bill – initiated by the ruling Party of Regions – led to street protests across Ukraine and brawls in parliament. The opponents of the legislation called it a "crime against the Ukrainian tongue," and stated that it could split the country.Despite the wave of criticism and opposition rallies, the parliament, the Supreme Rada, passed the legislation on July 3. On Wednesday this week, President Viktor Yanukovich signed it into force.However, the language law opponents are not going to give up and are planning to stage a protest on August 24 when Ukraine celebrates Independence Day, reports UNIAN agency.