Russian security chief in Iran for nuclear talks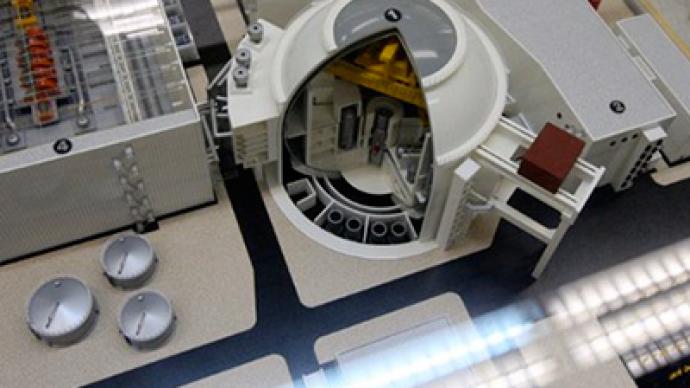 Nikolai Patrushev, the Secretary of the Russian Security Council and former FSB director, has arrived in Tehran to talk politics and nuclear issues.
Patrushev's visit to Iran starts on Monday and will last for two days. Iranian media reported that the Russian security chief is scheduled to meet with his Iranian counterpart – the secretary of the Iranian Supreme National Security Council Saeed Jalili. The Russian official will also meet Foreign Minister Ali Akbar Salehi and the President of Iran Mahmoud Ahmadinejad.Iranian Foreign Ministry has said that the Russian official's visit is being held within the framework of ongoing Russian-Iranian consultations on bilateral cooperation and on regional and international issues. The ministry said that it was possible that the sides would discuss cooperation in the nuclear sphere. The Russian Foreign Ministry has also informed the press about the upcoming visit but gave no details on its schedule or objectives. Russia is currently completing construction of the Bushehr nuclear power plant in Iran. The construction was supervised by the International Agency of Atomic Energy of which Iran is a member, but some nations, including the USA, still say that the Iranian nuclear program is a potential threat.The head of the Iranian Nuclear Agency Fereidoon Abbasi said on Sunday that the power plant will be commissioned by the end of Ramadan, which falls in late August.  Abbasi went on to say that the Bushehr inauguration could take place in November or December. The Russian Foreign Ministry said in July this year that the decision concerning the power plant's launch depends only on the Iranian side, which should ultimately set the date. In a recent interview with RT, Iranian President Ahmadinejad said that he had discussed the issue with Russian President Dmitri Medvedev, and he said that "there was no obstacle to the plant launching its operations according to schedule."In June 2010 the UN Security Council approved a fourth resolution to tighten international sanctions against Iran after Iran once again refused to wrap up its nuclear program and to clear up some ambiguities regarding its alleged military component.In July Russian Foreign Minister Sergei Lavrov suggested a step-by-step approach to international talks on the Iranian nuclear program, which could see Iran being rewarded with a lifting of sanctions if the country meets certain international demands for transparency.In addition, the United States and NATO consider Iran to be a "rogue state" capable of launching missile attacks against European countries and thus, the potential threat the country represents has been given as one of the official reasons behind the development of new missile defense systems. Iran denies any aggressive plans towards Europe but maintains a hard line against Israel, which Iranian leaders call an artificial state that should be "erased" from the face of the Earth.
You can share this story on social media: