Russian finance guru dies at 51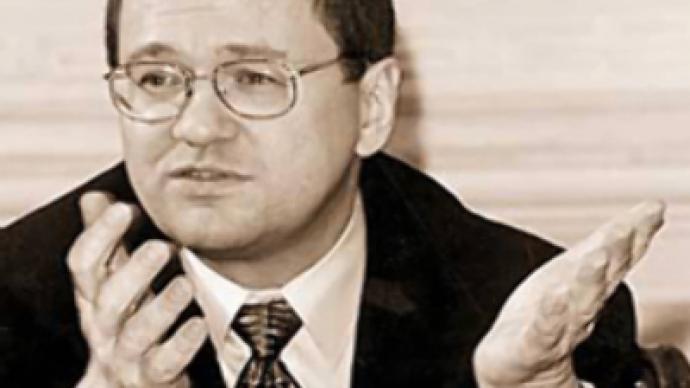 Russia's Former Vice-Premier and two times Finance Minister Boris Fedorov has died on Thursday, November 20. Doctors from London's Wellington clinic say the cause of death of the 51-year-old was from a stroke.
Colleagues describe him as one of the brightest Russian economists and someone, whose contribution to the economic reforms in the country cannot be underestimated.

Boris Fedorov was put into hospital over a month ago on October 13. He collapsed during a business trip to the English capital and since then had been in a coma. Several brain surgeries were performed to save the economist but they brought no result.
Fedorov first became finance minister of Russia in 1990. He took an active part in the reforming of Russia's economy, which switched from state-controlled to a free market after the collapse of Soviet Union in 1991.
From 1991 – 1992 he worked for the European Bank for Reconstruction and Development and in 1992 became the director of the World Bank.
He returned to the post of Finance Minister in 1993, but resigned in 1994. After that he started a business career and United Financial Group (UFG), an investment bank which was sold to Deutsche Bank in 2005.

In 1995 Fedorov entered the Russian parliament.
In 1998 he once again joined the government as Tax Minister and Deputy Prime Minister of Russia.
He was also a member of various company boards, including Gazprom, Sberbank and Ingosstrakh.
You can share this story on social media: