Election crusade: Russian Church allows clergy to run for political posts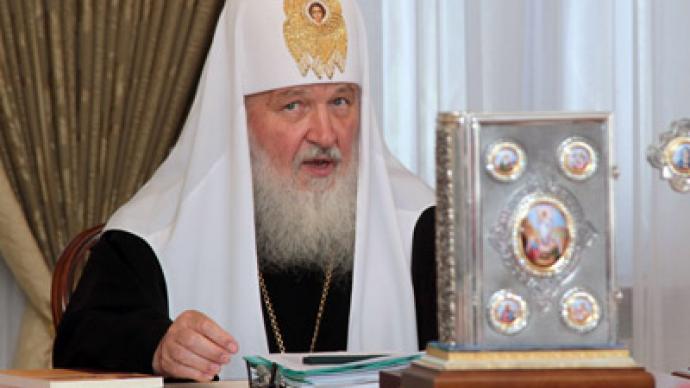 After months of standoff with activists defending secular values in the society, the Russian Orthodox Church is taking the offensive, officially allowing priests to take part in politics.
The Church's supreme body, the Holy Synod, passed a decision that allows the clergy to take part in polls "in extraordinary occasions and out of very urgent necessity." The Synod reserves the final decision on whether the priest is worthy of representing it in politics. The request for the election campaign should be submitted to the Synod and a written blessing from the patriarch would act as a license.The Synod also ruled that clerics still could not take part in any political parties, but they could run on party lists (Russian law allows political parties to include non-members on their election lists and appoint them to elected posts).The Russian Orthodox Church has steered clear of politics for decades – from Bolshevik repressions to Soviet-era oppressive atheism, the Church held its activities in a purely spiritual sphere. This continued for some time after the breakup of the Soviet Union, but with rising influence in the society the Church began to make near-political statements and openly express support of politicians. In February 2011 the Church first passed a decision that allowed clerics to run in elections, but this decision lacked explanations and could not be applied until now. One former priest, Ivan Okhlobystin, announced an intention to run in the 2012 presidential elections, sparking controversy and drawing some attention to himself. However, the patriarch refused to bless the move and Okhlobystin did not join the presidential race, instead launching his own movement, merging patriotic rhetoric with terms and images from tabletop fantasy games.Part of the Russian community opposes the growing influence of the religion in politics, but the Russian Orthodox Church denies such tendencies and says that the influence is purely spiritual. The conflict became especially evident after the Pussy Riot group held what they called a "punk prayer" in Moscow's main cathedral, protesting against the alleged ties between the Church and senior Russian authorities. Three of the five performers were detained, tried and sentenced to two years each for aggravated hooliganism, despite repeated appeals from Russian activists and foreign celebrities. In September, Patriarch Kirill said in a televised address that the Church suffered from a prepared and concentrated attack from certain forces and once again repeated that the fusion of church and state power was a myth created by his opponents.
You can share this story on social media: