Russian and Afghan clerics build anti-narcotics shield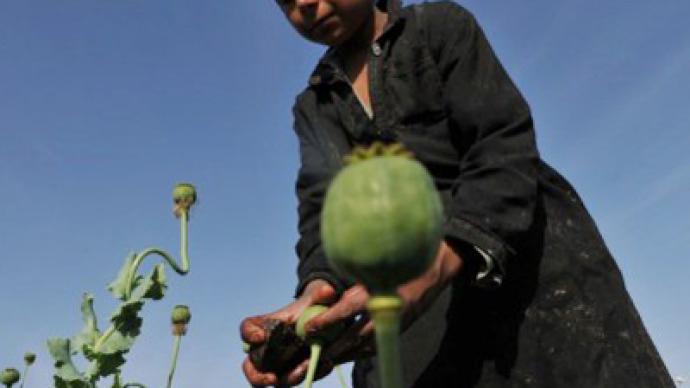 The Russian Council of Muftis and Afghan Ulema Council have concluded an agreement for cooperation in fighting drug trafficking in Afghanistan in the first-ever deal between the two countries' Islamic communities.
­The agreement was signed by the head of the Council of Muftis, Ravil Gainutdin, and Deputy Hadj Minister Abdul Hakim Munib, the Nezavisimaya Gazeta daily reports. The official ceremony in Moscow was attended by Afghan diplomats and members of public bodies.

Under the deal, a joint commission will be created to coordinate the efforts of the two Muslim communities and their states. The parties agreed that the Afghan Ulema will launch an active anti-drug campaign, using religious ethics to argue against the use and distribution of narcotics.  

According to Abdul Hakim Munib, the agreement has the potential to "lay the foundation for the development of overall Russian-Afghan bilateral relations."

Omar Nessar, who heads the Moscow-based Center for the Study of Modern Afghanistan and was involved in drafting the document, specifically noted the importance and political weight of the Afghan signatory.
"This ministry and Ulema Council are almost the most powerful political institutions in Afghanistan. They have significant lobbying potential and greatly influence Afghan public opinion," the analyst commented.

During the ceremony, Ravil Gainutdin stated that he counts on support from the leadership of both countries.
"Next week I'm meeting Russian Foreign Minister Sergey Lavrov, and in two weeks I'll have a meeting with President Dmitry Medvedev," he said. "I will inform them about the details and prospects of our agreement." 
It should be noted that both Russian and Afghan authorities, represented by the Russian ambassador in Kabul, Andrey Avetisyan, and several close aides of Afghan President Hamid Karzai, took an active part in the preparation of the deal.

The anti-drugs initiative has already been hailed by leaders of the Afghan diaspora in Russia. Later this week, members of the Afghan delegation are expected to visit the city of Kazan, one of the largest Muslim centers in Russia.