Russia to form National Guard to answer new challenges - report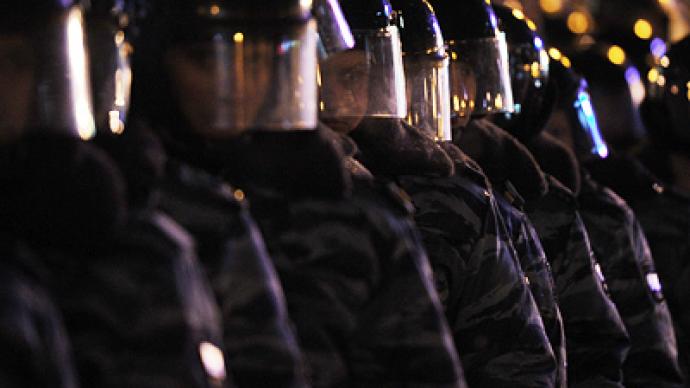 A Russian newspaper reports that the country's authorities are pondering the creation of a new power agency, the national guard, to fight external and internal threats.
In the article, Nezavisimaya Gazeta daily claims that a source in the Defense Ministry told the authors of these plans, but provided little detail. It seems there will be National Guard units comprised of Interior Ministry troops (with conscripted soldiers led by police officers – these will be used to guard penal colonies, as well as for crowd control and similar tasks), of servicemen of the Military Forces (including paratroopers, air force, navy and military police), and Emergencies Ministry personnel (fire fighters and rescue workers, all of them contracted professionals).The newspaper did not explain how these very different units would operate together, and did not elaborate why the force would be known as a national guard – the story did not say anything about its reservist nature.What the article does say, is that the new force could be headed by the commander of Russia's Interior Ministry troops, Army General Nikolay Rogozhkin. The authors of the article say earlier media reports that Rogozhkin refused an offer to become Chief of General Staff, confirm this theory.The article then lists the possible reasons for the creation of the new guard, opening with the fresh experience from the Arab Spring revolutions, which showed that any nation needs a large number of special forces capable of defending the constitutional order against armed opposition. The second task is to defend the authorities from mass unrest, which is usually done by police and Interior Ministry troops. According to Nezavisimaya Gazeta, however, these bodies can only partly fulfill the task. The third possible reason behind the move, the authors suggest, is the fact that Russia's almost completed military reform has not given the country the expected boost in defense potential, so the defense budget could be recalculated with a greater focus on internal threats.The newspaper's source gave the planned strength of the National Guard as about 350-400 thousand, with 80 percent of all servicemen contract soldiers.Later on Monday, Dmitry Peskov, press secretary to Prime Minister Vladimir Putin said that the reports of plans to establish a National Guard "are absolutely untrue." He denounced statements in the media that president-elect Putin was considering the creation of new military units or special services.
You can share this story on social media: