Moscow surprised by US recognition of Syrian opposition - Lavrov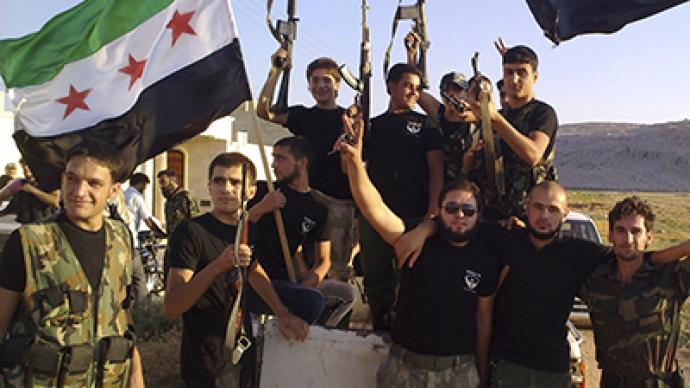 Russia's Foreign Minister said the US decision to recognize the Syrian opposition ignores an international pledge to begin a dialogue on Syria's political future.
Foreign Minister Sergey Lavrov, who has played a central role in Russia's efforts to bring Syria's rebel opposition and pro-government officials to the negotiating table, said Moscow is "surprised to learn that Washington has recognized the national coalition of Syrian revolutionary forces as the legitimate representative of the Syrian people."
Lavrov admitted that he was also taken aback by the US decision.
"I was also somewhat surprised to learn that the US, as represented by its President, recognized the national coalition as the only legitimate representative of the Syrian people," Lavrov said at a press conference following negotiations with Slovak Foreign Minister Miroslav Lajcak on Wednesday.
US President Barack Obama said the newly created Syrian Opposition Council "is now inclusive enough, is reflective and representative enough" to be considered eligible for American support.
"Obviously, with that recognition comes responsibilities," the US leader said in an interview with ABC News.
Moscow would like to see more internal debate from the Syrian people as to what sort of political representation they want.
Washington's recognition "contradicts the agreements stipulated by the Geneva communiqué, which presume the starting of a common Syrian dialogue," Lavrov noted.
In the course of the protracted Syrian conflict, which represents a grave challenge to the government of President Bashar Assad, Moscow has held talks with both sides in an effort to not only create the conditions for peace, but to avoid any sort of outside military interference, as was the case in Libya.
Lavrov argued that Washington is voicing its support for insurrection by hedging its bet on the National Coalition for Syrian Revolutionary and Opposition Forces.'
"Since the coalition has been recognized as the only legitimate representative, the US has apparently decided to stake solely on the armed victory of this very national coalition," the Russian minister concluded.