Russia-led military bloc offers cooperation with NATO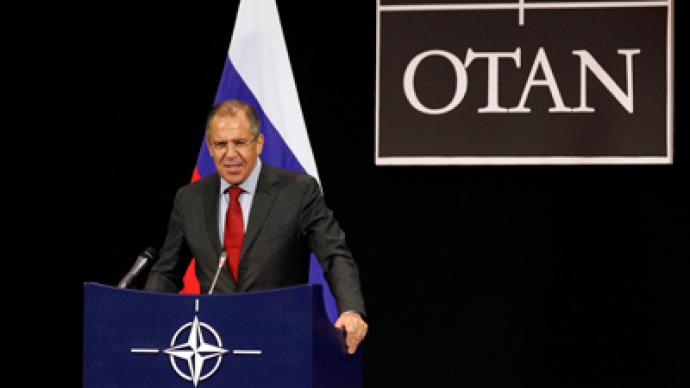 Colonel-General Valery Gerasimov, Chief of the General Staff of the Russian Armed Forces, said closer interaction between NATO and the Collective Security Treaty Organization (CSTO) could produce 'positive results' in Afghanistan and the region.
Given that any security lapses due to the coalition forces' pullout from Afghanistan "will be happening in proximity to the Russian border and the borders of our CSTO allies," Russia cannot afford to remain indifferent to the situation, Gerasimov told reporters following a session of the Chiefs of the General Staff of the NATO-Russian Council in Brussels.
"Obviously, all forces that are interested in preventing the region from sliding back into chaos should coordinate their efforts," the Russian military officer emphasized. "That is why we invited NATO to discuss (a joint security proposal) with CSTO in order to devise…a security concept for the region."
The CSTO is an intergovernmental military organization comprised of Armenia, Belarus, Kazakhstan, Kyrgyzstan, Russia and Tajikistan.
NATO attempted to reassure its Russian colleagues that the transfer of power to the Afghan government does not mean a full withdrawal of NATO troops from Afghanistan. 
On January 1, 2015, NATO officials will still be in Afghanistan, NATO Secretary General's Special Representative for the South Caucasus and Central Asia James Appathurai said. 
The western military alliance will play "an auxiliary role" by providing support to the Afghan authorities, he said.
The International Security Assistance Force (ISAF) is a NATO-led security mission in Afghanistan established by the United Nations Security Council on December 20, 2001. The ISAF has been fighting for over a decade in Afghanistan against the Taliban, and other militant groups, including al-Qaeda.
It is the existence of these radical forces in Afghanistan and elsewhere in Central Asia, which continues to create security headaches for ISAF today, that are of great concern for Russia and its allies. 
"The upcoming significant reduction of the military contingents of the International Security Assistance Force (ISAF) is capable of provoking greater activeness of radical forces in that country," Gerasimov warned.
Despite their divergence of opinion concerning the future of Afghanistan, Russia and NATO continue to cooperate and are scheduled to hold joint military exercises this year.
"Joint exercises will train for the practical interaction in counterterrorism and maritime rescue operations," Gerasimov revealed.
Russia and NATO forces will continue to cooperate in areas such as "counterterrorism, anti-piracy activities, maritime search and rescue operations, logistics and military academic exchanges," he added.