Analyst and officials suspect "the Caucasus trace" behind the explosions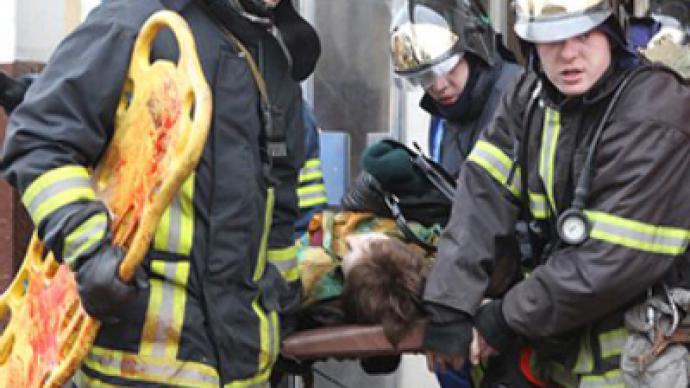 Some of them say, the blasts may be a payback after a series of attacks by the FSB, which have killed a number of terrorist leaders.
"The North Caucasus underground" may have decided to indicate their existence again, Viktor Chernous, director of the Center of System Regional Studies in Rostov-on-Don, southern Russia, told Rosbalt news agency.
This underground "is mixed, but it had the possibility to prepare the explosions, although it is too expensive," the analyst said. There were two explosions, which demonstrates "a certain political intention," he noted.
"Several explosions occur during terrorist attacks," Chernous said, adding that if criminals had been involved "there would have been a single blast."
The North Caucasus trace may theoretically lead to different republics and different local armed groups, he believes. However, local groups have recently been oriented "more at the situation in their own republics," the analyst stressed.
Russian Audit Chamber Chairman Sergey Stepashin has also linked the latest terrorist acts in Moscow to the North Caucasian situation.
"Obviously, today's acts of terror are related to the people we are fighting in the North Caucasus,"
he told Interfax. It is necessary to enhance transport security, to interact with informers and to step up preventive measures, he said.
"We are capable of doing that,"
he added. The Audit Chamber will think about additional assistance to law enforcement agencies, so that they can prevent terrorist acts.
"First of all, we must think about technical control means. I also think that the transport police department must be increased instead of being reduced,"
Stepashin said.
Moscow Mayor Yury Luzhkov, who visited the scene of the second blast, said that according to the FSB information, two female suicide bombers could have been involved. He promised that the work of the Metro will return to normal soon.
The two suicide bombers were likely to have entered the Metro at the Yugo-Zapadnaya Metro station on the red line, the line on which the both explosions occurred, a source in the subway's administration told Interfax.
Law enforcers mention "an illogical character of the sequence of the explosions," saying that the suicide bombers were "poorly oriented" in the subway, the agency said.
Patriarch Kirill of Moscow and All Russia called on Russians to consolidate in the face of the danger of terrorism, without panicking or becoming desperate. Not only should terrorists be stopped, but also those who "support, finance or justify them," he said.
You can share this story on social media: