Russia defines ways to tackle climate change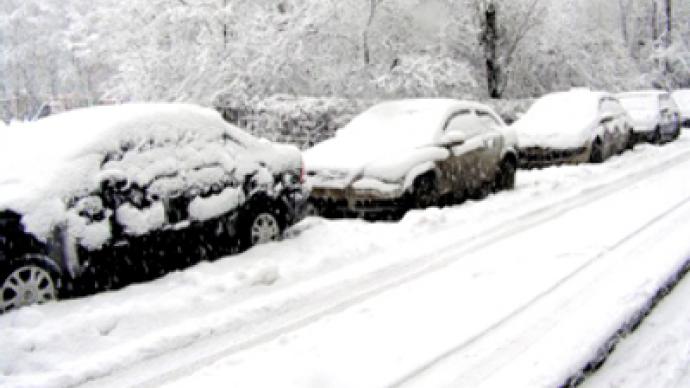 President Medvedev has signed a climate doctrine that sets measures Russia will take to avoid the possible consequences of climate change, his aide Arkady Dvorkovich has told a media conference.
The doctrine was signed on Wednesday, prior to Dmitry Medvedev's visit to Copenhagen to attend the UN climate change conference.
The document was developed by Russia's Ministry of Natural resources. According to Dvorkovich, it analyzes challenges the country may face in case of climate change.
The tricky issue of the interconnection between climate policy and the country's energy sector has also been examined.
"If the participants of the Copenhagen conference choose the path of limitations, that will become some kind of a tax for Russian energy industry, oil, gas and coal production," Dvorkovich said.
He said the Doctrine deals mainly with the measures necessary to be taken in order to make the economy more energy-efficient.
One of the serious tasks, he said, is the modernization of the state economy, implementing innovative technologies in all the fields that the President mentioned in his address to the Federal Assembly.
"We have to begin the modernization and technological upgrade of the entire manufacturing sphere. I am convinced this is a matter of survival for our country in the modern world," Medvedev said in his address.
The climate doctrine provides a more detailed description of the directions for work. Russia intends to increase energy efficiency by 40 per cent by 2020. According to researchers' estimates, raising efficiency by one unit leads to emissions decrease by 1 pre cent.
Finally, the Doctrine suggests ways to tackle the climate problem. According to Russian scientists, the human impact on climate has not been studied in full. A major part of climatic changes results from global natural trends and it is likely they will continue. "Therefore, we have to take measures," Dvorkovich said.
Even though risks of flooding are relatively low in Russia compared to island states, in some regions, floods are quite possible. That refers primarily to permafrost regions in Russia's north, which may be endangered if ice starts melting. The doctrine provides for financing monitoring in those areas and help in case of emergency.
Climate change, Dvorkovich said, may seriously affect agriculture, forestry and other spheres. "In some areas, changes can be positive, in others – negative," he added.
Also, the authors of the document looked at the impact of climate on human health and the challenges that may arise from that.
The fulfillment of the doctrine will be controlled by Russia's government and the Security Council.
You can share this story on social media: