'West aiming to topple Syrian regime'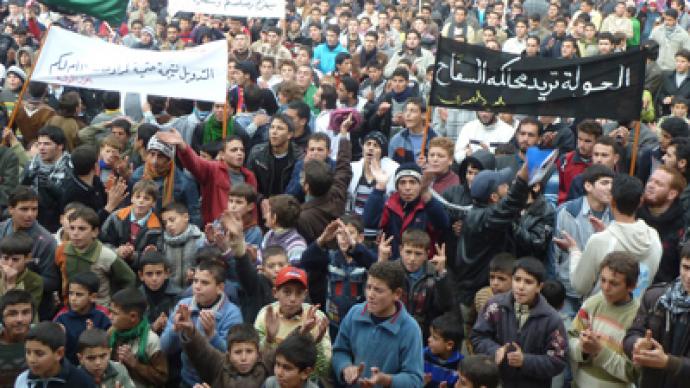 Russia says Western-backed amendments to a Russian resolution on Syria are aimed at toppling the government there.
The amendments put forward by a number of Western countries to the Russian-proposed draft of a UN Security Council resolution on Syria is designed to bring about regime change in Damascus, Russian Deputy Foreign Minister Gennady Gatilov has told Interfax.

"Unfortunately, the Western approach radically differs from ours, and judging from the content of the amendments that have been submitted, they are obviously aimed at toppling (President Bashar Assad's) regime in Damascus," the diplomat said.

Gatilov said the Western amendments dilute the Russian version, giving the draft resolution "a radically different approach."

"These amendments take the essence out of our text," he said.

Since January 2011, the Syrian government has been facing large, and occasionally violent, anti-government protests as part of the so-called Arab Spring. The ensuing violence has left hundreds of dead and injured on both sides of the conflict.

The Western-backed amendments, according to the Russian diplomat, shift all the blame to the Assad government.

"Our position is to call on both sides to stop violence and start a political process without any outside interference or any pressure that might influence the handling of Syria's internal problems, while their position is to shift the entire blame on the Syrian government and play down the acts committed by the armed opposition," he said.

Despite the radical difference of approach, the diplomat said Russia will continue to work with its Western partners in an effort to find a solution to the Syrian crisis that is acceptable to all parties.

"Despite this non-constructive approach of our partners, we express readiness to continue consultations on the text of the draft resolution that would objectively reflect the present situation in Syria," Gatilov stressed. "The next round of these consultations will take place in the coming days. We are holding the door open to further consultations and are ready for a dialogue with our partners towards agreeing a mutually acceptable version."