Russia not protecting Syria, but preventing attack on Iran – Zhirinovsky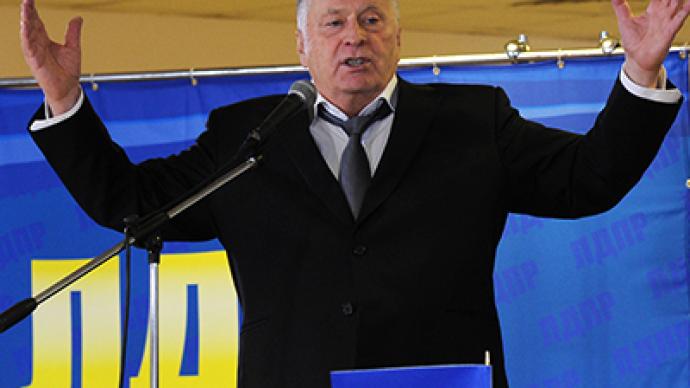 The outspoken leader of the Liberal Democratic Party (LDPR) has said that the crisis in Syria is just the next phase in the run up to an attack on Iran.
­Zhirinovsky, accompanying State Duma Speaker Sergey Naryshkin on a visit to France, commented that Syria itself is "not really a point of interest for outside forces."
What is of importance, he argued, is that Syria, where a militant opposition is engaged in a protracted fight against forces loyal to President Bashar Assad, serves as yet another "corridor into Iran."
Without mentioning any specific names, Zhirinovsky said 'they' want to move closer to Iran, which some countries, including the United States and Israel, believe is developing a covert nuclear weapons program.
Tehran categorically rejects the claims, saying their nuclear research is for civilian purposes and complies with international restrictions.
"The situation is that it is necessary to move closer to the borders of Iran," Zhirinovsky told an assembly of French parliamentarians in Paris. "Afghanistan is in the east where NATO troops are deployed; Iraq is in the south, and now… it is necessary to get rid of Syria in the west."

The firebrand LDPR leader provided some insight into the humanitarian situation in Syria, as well as what may transpire in the event of an attack on Iran.
"If dozens of thousands of refugees from Syria fled the country to neighboring Turkey, hundreds of thousands of people would flee to the north from Iran," he warned. "The situation will be similar to Syria's one."
Robert Bridge, RT