Russia to supply Lebanon with weapons and ammunition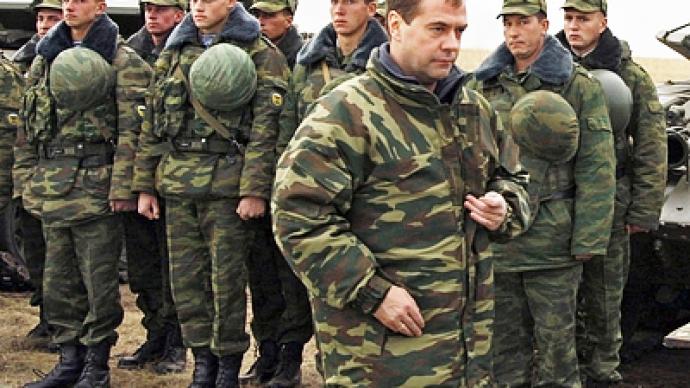 Russia will deliver a few dozens tanks, artillery weapons and ammunition to Lebanon; such is the outcome of the meeting between the Russian President and the Lebanese Prime Minister on Tuesday.
The two leaders discussed prospects of further Russia-Lebanon co-operation in military, oil and gas industries, energy and culture. "It will be 31 T-72 tanks, 6 Mi-24 helicopters, 36 130-mm weapons and ammunition for all the arms," Lebanese Prime Minister Saad Hariri was quoted as saying by Interfax.Lebanon will pay for some of the items, and some of them will be delivered to the country free of charge.The Lebanese army needs re-armament, the prime minister claimed, as the last time the country re-equipped its military forces was 40 years ago."We are so grateful to the Russian government, President Medvedev and Prime Minister Putin for all their support to Lebanon, including this in particular," Hariri concluded.A delegation of Lebanese military specialists is expected to visit Russia soon to specify the details.Among other topics discussed was co-operation of Russia and Lebanon on developing gas deposits on the Lebanese sea shelf.Medvedev and Hariri also discussed the situation in the Middle East. Russia's contribution to the achievement of regional peace, security and stability is in particular demand now, the Lebanese prime minister noted. Moscow is also interested in preserving political stability in Lebanon. "Russia has always sided with Lebanon, taking a stand in supporting Lebanon during the complicated period of political assassinations in our country and the war of 2006," Hariri said. Medvedev insisted that all urgent issues on Lebanon's national agenda "should be resolved by the Lebanese themselves, without interference from outside," Russian presidential aide Sergey Prikhodko told journalists.The Russian president also reaffirmed Russia's support for an investigation into the assassination of Rafic Hariri, the father of the current Lebanese premier and also a former Lebanese premier, by a special tribunal for Lebanon, Interfax reported. "Impartial and transparent results" of such an investigation in line with high international legal standards will ensure justice and help maintain stability and democratic development in Lebanon, Medvedev maintains. During his meeting with the Lebanese prime minister on Monday, Patriarch Kirill of Moscow and All Russia also supported the idea of setting up a special tribunal for the investigation of Rafik Hariri's assassination in 2005.According to Ruslan Pukhov, the director of the Center for Analysis of Strategies and Technologies, Lebanon's neighbors – Israel and Syria – are not going to be happy about the re-armament. This is partly due to the fact that they do not want to see a stronger Lebanese army, but beside that, there are fears that the new arms could end up in the hands of terrorists."We know that the central government in Lebanon is not strong enough to be responsible for army arsenals, and in certain cases, these weapons can leak to groups like Hezbollah, and can be used both against Israel and, in some cases, Syria. That's why whether it was a wise decision or not – only time will show," Pukhov said.
You can share this story on social media: