Regional presidents to choose new job titles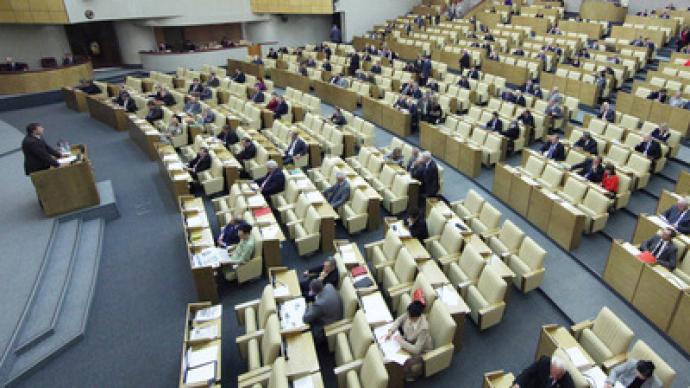 The State Duma has voted to overturn laws allowing regional leaders to carry the title of "president."
­Deputies in the lower house of parliament on Tuesday approved in the third and final reading legislation that determines the titles of regional leaders. Now they will have to choose between "head of the region," "regional leader" or "chairman of the government." However, they seem to have enough time to choose the new job title – the transitional period is five years.

The heads of executive branches in Russia's regions are now barred from holding titles similar to those of the head of state – specifically, the Russian president. The constitutions of all Russian national republics must be correspondingly amended by 2015.

While the heads of Russia's 21 regions are usually called governors, several leaders carry the title of president.

Chechen leader Ramzan Kadyrov was the first regional leader to ask the republic's parliament to rename his job title. He stressed that there should be only one president: the head of state. After deputies approved his proposal, the top title in the Chechen republic was renamed to "the head of the Chechen republic."

President Dmitry Medvedev did not object to the proposal to rename other regional heads. But he noted in August that the titles should reflect "specific features" of the federation's regions.