United Russia organizes youth primaries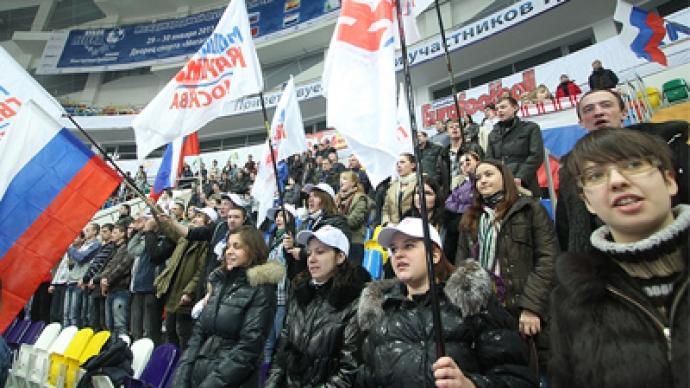 Members of the Young Guards, a youth organization within the United Russia party, will be able to take part in the party's primaries for the first time. Successful candidates will be allowed to run in the general parliamentary election on December 4.
Previously, it was only the General Council, the party's ruling body, and its regional councils that could submit candidates for the preliminary selection. The newly adopted rules make it possible for youths without any political record to make it to the State Duma, the lower house of the Russian parliament. To win the right to run in the United Russia primaries and, if successful, to be put on the party's list in the general election, the candidates, aged between 21 and 35, first have to take part in the so-called youth primaries organized by the Young Guards. For this, they need to register themselves on a specially created website, mp2011.ru, from April 27 until June 12. But that is only the beginning of the competition.Candidates will also have to hold a series of events such as a street rally, sports and cultural events. They will be judged based on the scale of the events, as well as the media and blogosphere coverage they receive. Another requirement is to record a video address to their potential voters. All the information about the progress of their activities will be published on the website, where users can vote for their favorites.The finals are scheduled for June 25, when those who will take part in the United Russia primaries will be chosen.
You can share this story on social media: