Russia ready to restore diplomatic ties with Georgia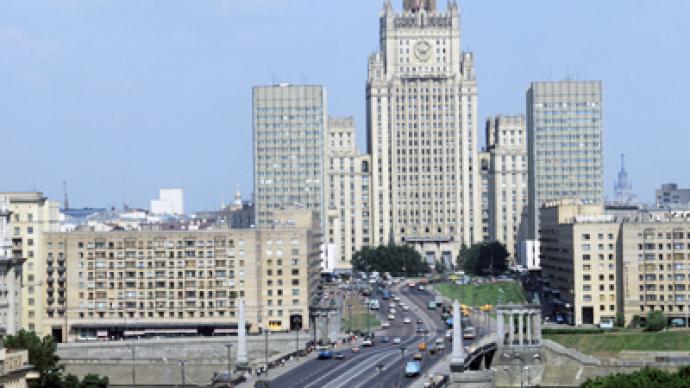 Moscow says it is ready to go for a mutual visa-free regime with Georgia, and has suggested restoring diplomatic ties between the two countries.
"We were and are interested in strengthening ties between the nations of Russia and Georgia. We are ready to implement a no-visa regime for Georgian citizens on a mutual basis," Russian Foreign Ministry spokesman Aleksandr Lukashevich said Friday.He added that to adopt these policies, Tbilisi needs to provide reliable legal conditions guaranteeing security for Russians visiting Georgia. Earlier this week Georgian President Mikhail Saakashvili announced the facilitation of the visa regime with Russia. According to the new rules, Russian citizens visiting Georgia for less than 90 days will not need to obtain a visa."We also suggest restoring diplomatic ties between our countries," Lukashevich said, pointing out that the proposal was made despite Georgia`s categorical anti-Russian stance including "getting rid of the Russian language in schools, demolishing monuments to WWII heroes and rewriting the history so that Russia is presented as an invader of Georgian territories." But even under these conditions, he said, "our goal is not to allow a break in the traditional historical closeness of our fraternal nations."Tbilisi has already reacted to the message with President Saakashvili saying that Georgia will only repair ties with Russia if Moscow withdraws its recognition of the independence of Abkhazia and South Ossetia.
"Diplomatic ties with Russia were broken automatically after Russia stopped recognizing Georgia as a sovereign state. These ties will be automatically restored after Russia recognizes Georgia in its sovereign borders," he said.Diplomatic ties between Moscow and Tbilisi were broken after the events of August 2008, when Georgia launched an attack on South Ossetia.  Switzerland currently mediates relations  between Moscow and Tbilisi.
You can share this story on social media: