Russia to hold low-level talks on Syria in Munich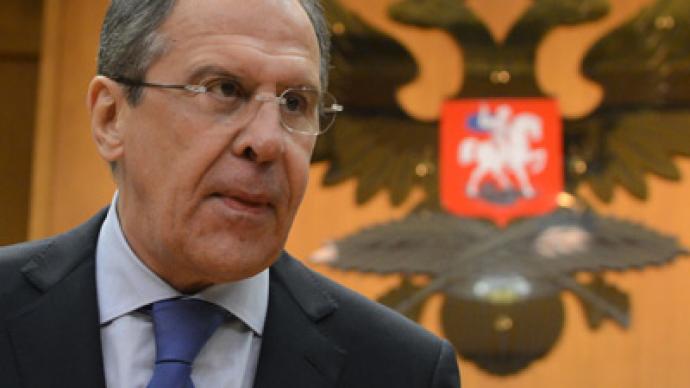 Moscow has officially denied reports claiming that talks are being organized at the Munich Security Conference to bring together Russia, the US, the UN/Arab league and the Syrian opposition. The parties, however, will still hold separate meetings.
­Reuters reported on Friday that a "leading Syrian opposition source" said Syrian opposition members were scheduled to meet officials from the United States, Russia and the United Nations in Munich on Saturday to discuss "a political transition for Syria."

The Russia Foreign Ministry said the report was false.

"Reports that talks are being prepared in Munich between Lavrov, Biden, Brahimi and a Syrian opposition representative are untrue," Russian Deputy Foreign Minister Gennady Gatilov tweeted on Friday.

Gatilov's message was in reference to Foreign Minister Sergey Lavrov, the US Vice President Joseph Biden, UN/Arab League special envoy Lakhdar Brahimi and leader of the national Syrian opposition coalition Ahmed Moaz al-Khatib. 
Lavrov is in Germany to attend the Munich Security Conference, which will focus on issues surrounding Euro-Atlantic security, the situation in Syria and Mali, non-proliferation and arms control, Foreign Ministry spokesman Aleksandr Lukashevich told a press conference in Moscow on Thursday. 
There, the Russian FM is planning to take separate meetings with all the major parties involved into the Syrian crisis.

Russia and the United States have been working on coming up with a plan to end the violence in Syria, where forces loyal to President Assad have been engaged in a protracted struggle against a militant rebel opposition.

Moscow favors an approach to the crisis that requires both sides to honor a ceasefire and enter into negotiations; the United States, meanwhile, has taken sides with the Syrian opposition in its demands that Assad be kept out of any settlement plans. Such an approach goes against the conditions set forth in the Geneva Communique for a Syrian peace settlement, Moscow argues.

The 49th International Munich Conference on Security Policy will bring together some 400 political leaders, including heads of state and government, 50 foreign and defense ministers, as well as representatives of the business, academic and other organizations from around the world.

The annual security conference has become the primary security policy conference in the world. Since 1962 has been bringing together leading figures from around the world to engage in a series of debates on security challenges.
At the 2007 Munich conference, President Putin delivered a speech in which he criticized the United States for exerting what he called "a hyper-inflated use of force" around the world.