Bad vibes: Fear of foreign threat soars in Russia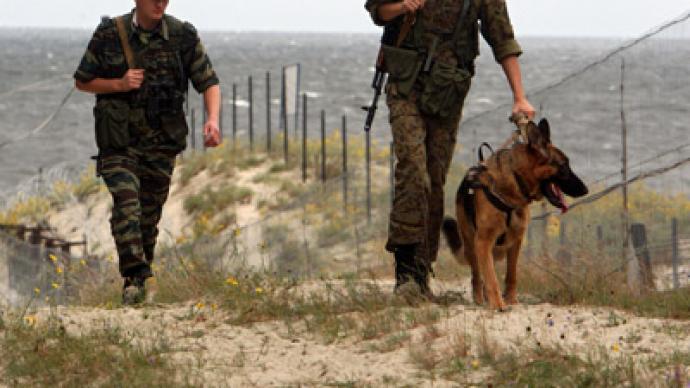 An increasing number of Russians report they are concerned over the prospects of a foreign military threat of some kind, but hold out hope that the Russian military will protect them according to the results of a recent poll.
Global upheaval, NATO interventions, US missile defense in Europe or just bad vibes? Whatever it is, a recent poll suggests that Russians are more nervous these days about security. Just two years ago, 47 percent of Russians said they were concerned the country would experience some sort of foreign military incursion; by January 2012, that number soared to 55 percent.

The poll, conducted by the Levada Center in January, also found that 36 percent of the respondents rejected the existence of such a threat, as compared with 42 percent two years ago.

Meanwhile, the number of respondents who felt confident that the Armed Forces could protect Russia in the event of an emergency was 60 percent, which is a 3 percent decrease since 2010. At the same time, the number of those skeptical that the Russian military could adequately defend them grew to 27 percent from 22 percent over the same period.

Since 2010, the world has experienced a so-called "Arab Spring," which saw military intervention courtesy of NATO forces in Libya, where militant opposition forces killed former leader Muammar Gaddafi; Russia, meanwhile, is attempting to prevent another similar type of one-sided intervention in Syria, where President Bashar al-Assad is trying to hold onto power.

The struggle to avoid another full-blown military attack in the Arab world could play some role in Russia's present attitude toward foreign military adventures, as well as their ultimate objectives.

Meanwhile, NATO and Moscow remain at loggerheads over Washington's plan to build a missile defense system in Eastern Europe. Although President Dmitry Medvedev has warned on various occasions of the threat of another arms race unless Russia is brought onboard the project, American and European leaders remain unwilling to cooperate. This decision has certainly helped to dirty the political waters, as well as giving Russians a new attitude toward their neighbors.

In other related questions, 53 percent of the respondents said they were opposed to their family members serving in the Armed Forces; 37 percent reported no objections.