Fair Russia leader 'shocked' by internet porn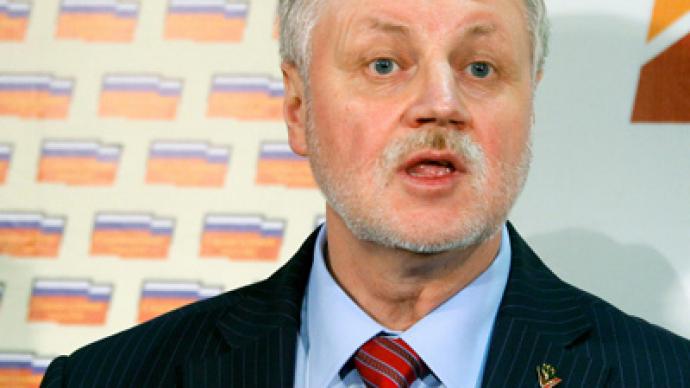 Sergey Mironov, the leader of the leftist Fair Russia party, has expressed outrage over the fact that the registration of websites in the .xxx domain zone started in Russia.
­"I was shocked by the news. The public and whole states are worried by the dominance of dirt on the internet and they are creating a real blight here in our country. Why are they doing this? To make it easier to find the necessary "juicy bits", but what will the next step be? Special zones for pedophiles, murderers and sadists?" Russian news agency Interfax quoted Mironov as saying on Wednesday.
The politician added that the Internet was used for laundering the dirty content and this it required at least a firm position of the state and best – the direct state involvement.

"For instance, such position can be expressed in regulating the access to websites in the new zones," Mironov said. The politician promised to raise these questions at the Wednesday meeting between the parliamentarians and the Russian Minister of Communications Igor Schegolev.
Mironov has headed the left-leaning Fair Russia party since its foundation in 2006. The party united pensioners, ecologists and trade union activists, but its political program is very close to the parliamentary majority United Russia party, and thus many analysts see Fair Russia as a project aimed at weakening the positions of the Communist Party of the Russian Federation rather than a genuine struggle for power.
Fair Russia holds 38 seats in the 450-seat lower house. Mironov himself used to chair the upper house of the Russian parliament, but was ousted from there by United Russia deputies who had elected him for active criticism of United Russia policies in the city of St. Petersburg. After this episode, the party began to lose both public support and high-ranked members. An August public opinion poll showed that Fair Russia is likely to receive 36 seats in the lower house at the December elections.