Russia will not send weapons to "unstable regions"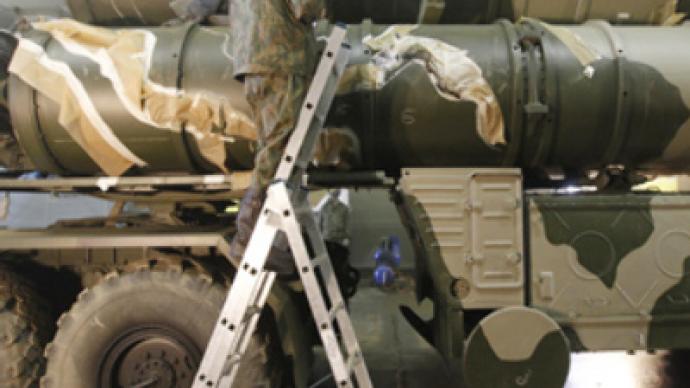 Moscow never exports weapons to regions where they "may cause the destabilization of the situation," Russian Foreign Minister Sergey Lavrov has said.
Commenting on the reports that Moscow has sold S-300 surface-to-air missile systems to Azerbaijan, Lavrov noted that it was necessary to go to the root of the problem. "The essence is that it is an issue of defensive armaments that are exported in compliance with international agreements," he told Armenian Public Television on August 18.
"The S-300 is a defensive weapon intended to defend a territory against a rocket attack," the minister said, Interfax reported. However, there are opinions that "if any country gets S-300s, this will destabilize the situation," he noted.
According to Lavrov, the S-300 missile systems have become a certain "alarm symbol." Speaking about them, media and analysts have mentioned Azerbaijan, as well as Iran was discussed earlier, Lavrov added. Similar "panic opinions" have been expressed about other countries too, he noted.
Moscow has been delaying the deliveries of S-300s to Iran since 2007. The new UN Security Council's sanctions against Tehran would block the supplies, Russian officials said in June. However, Moscow has not yet cancelled the contract with Tehran.
In July, Russian state arms exporter Rosoboronexport denied media reports that the company had sold S-300 surface-to-air missile systems to Azerbaijan.
Russia is supporting a peaceful resolution of the Nagorno-Karabakh conflict between Azerbaijan and Armenia, Lavrov said. Moscow would side with any possible solution that would suit both countries, he stressed.
At the same time, Russia and Armenia will extend the presence of a Russian military base in Armenia during the visit of President Dmitry Medvedev to that country on August 19-20. The original 1995 treaty was set for 25 years, but now it will be valid for 49 years, Armenian Foreign Minister Edward Nalbandian said on August 18. Russia will also help Armenia "acquire weapons and modern military hardware," he told Rossiya 24 TV channel.
Lavrov noted that there were no plans to change the function of the Russian military base in Armenia. The key point of signing a new protocol to the treaty is "to have a time perspective, long-term planning," the minister said. "All the other duties performed by the Russian military base in Armenia remain invariable," he added.
Sergey Borisov, RT
You can share this story on social media: