Aiming high: Russia, Kazakhstan agree on joint air defense system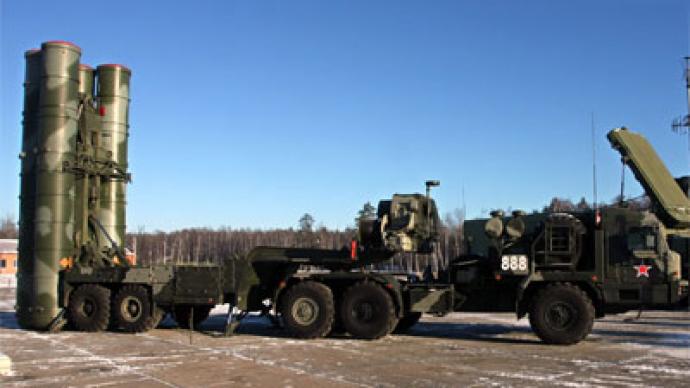 Moscow and Astana have signed a deal to establish a regional defense system, which will also include missile defense.
The document was signed on Wednesday during a meeting between Kazakh Defense Minister Adilbek Dzhaksybekov and Russian Defense Minister Sergei Shoigu, who is paying an official visit to Astana, the Kazakh capital.The agreement between the two leading members of the Collective Security Treaty Organization (CSTO) comes as Russia attempts to cooperate with the US and NATO on a sea-based US-built missile defense system in Eastern Europe. Thus far, negotiations between Russia and the US over the system, which Moscow has called a potential threat to strategic balance, have produced little results. The military cooperation agreement between Russia and Kazakhstan will provide a foundation for the security of Kazakhstan's airspace, as well as the airspace of Russian territory adjacent to the border, the Kazakh Defense Ministry said in a statement.The pact between Astana and Moscow is the result of a lengthy negotiating process between the two regional powers."This agreement has been prepared for about six years and contains new components, including missile defense," Shoigu told reporters.The agreement with Kazakhstan represents another layer of regional defenses as Russia already cooperates with Belarus in a joint missile shield.
You can share this story on social media: