'Hotheads' in Middle East provoking Iran, Russia says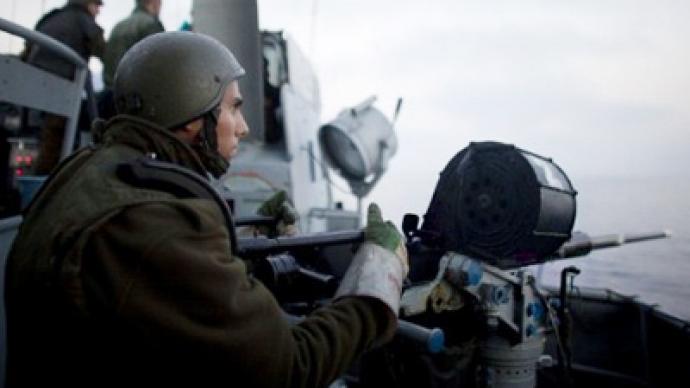 As the international community holds its breath over the Israel-Iran showdown, Russia rejects military action as a means to ending the crisis, calling for a full court diplomatic press to end the crisis.
­Deputy Foreign Minister Sergey Ryabkov, warning that the Middle East standoff could boil over into military action at any moment, has called for urgent talks of the Sextet of Middle East mediators with Iran.
Iran and six world powers – comprised of Russia, the US, France, Germany, the UK and China – are scheduled to meet in Turkey (April 13-14) to find a diplomatic way of ending the standoff between Iran and the West, which accuses Tehran of concealing a nuclear weapons program.
Iran denies the allegations, saying the sole purpose of its nuclear activities is meant to generate an alternative source of energy for its civilian sector.
Ryabkov, pointing to the buildup of military assets in the Persian Gulf region, stressed the need to resolve the standoff by diplomatic means.
"The pot can explode if the diplomatic valve is not opened," Ryabkov warned. "The situation is so acute that any incidents are possible. This is especially dangerous when big military, naval capabilities are concentrated in the area."

The risk of an accidental conflict breaking out cannot be ignored, he added.
"We find the situation very serious and tending to aggravate. All foot-dragging must stop. We need these talks badly," he said. "We should consistently follow the road of restoring confidence between the sides and de-escalating the situation."
Ryabkov then accused Israel as being among the "hotheads" that seem overly eager to use military force to resolve the crisis.
"Alas, there are hotheads, some of them in Israel, who apparently have lost all faith in the possibility of an agreement with Iran," he said. "Not for themselves because they don't have contacts (with Iran), but that the sextet (is not capable) of agreeing with Iran on a generally-acceptable foundation, therefore they speak of the possible use of force."
According to Ryabkov, saber rattling against Iran is every bit as useless as sanctions.
"That is unacceptable and according to all rules must be stopped," the diplomat warned. "Nobody can win concessions from the Iranian side with a policy of threats, no more than with a policy of sanctions."

Meanwhile, Russia is concerned by a package of unilateral sanctions imposed by the United States and European Union against Iran, which Moscow views as an obstruction in its own trade relations with Tehran.
Saying that Russia is "concerned by specific sanctions against companies in Russia and other countries" as a result of the latest round of sanctions against Iran, Ryabkov added that the "scale of  the extra-territorial application" of the sanction regime "exceeds anything that was practiced in the past."
The sanctions serve as a major hindrance in the "legitimate development of trade and economic ties" between Russia and Iran, Ryabkov noted.
In addition to imposing an embargo on Iranian oil, there have also been stiff sanctions imposed against a number of individuals, companies, as well as the Central Bank and national banks in Iran. Meanwhile, new reports indicate that the US is planning to introduce new penalties against those who buy Iranian oil.
If implemented, the new sanctions will affect foreign banks involved in oil trade with Iran.
Ryabkov stressed that Russia, despite the growing obstacles, will do everything to maintain normal economic relations with Tehran.
"All of (the obstacles) are a hindrance," Ryabkov said, adding that Russia is determined to "actively counter" the sanction regime.
"We believe that it is possible to maintain trade and economic cooperation between Russia and Iran in a way that does not jeopardize the interests of Russian-Iranian economic players," he concluded.