HIV-infected people may face obligatory fingerprinting in Russia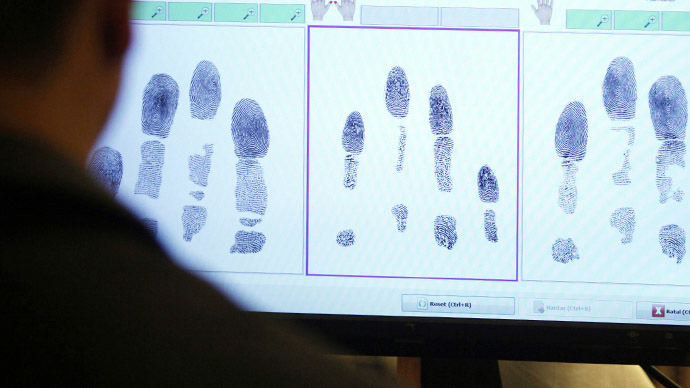 A new bill prepared by a nationalist MP and approved by federal ministries proposes the introduction of obligatory fingerprinting for all people with dangerous diseases, including HIV, and the creation of a national database.
State Duma deputy Roman Khudyakov of the Liberal Democratic party told mass circulation daily Izvestia that he had prepared an amendment to the federal bill on fingerprinting to provide for a database of people carrying dangerous contagious diseases. This agency will collect medical records and make patients undergo fingerprinting. The information will then be collected in a special nationwide database.
If the amendment is passed the new rules would apply to Russian citizens and foreigners who are visiting the country. Several federal ministries and agencies, including the Federal Migration Service, Interior Ministry, Emergencies Ministry and Prosecutor General's Office have already approved the draft, the parliamentarian told the newspaper.
The politician explained he came up with the idea because sometimes infected people change their names and disappear from the state system. Khudyakov says fingerprinting would make it impossible.In addition, universal fingerprinting would make it easier to fight crime, reduce the amount of bureaucratic red tape, and solve many social problems where quick identification is often required.
The bill on universal fingerprinting was drafted by the Liberal Democratic party in August last year. It orders every Russian resident, regardless of citizenship, to register at their place of permanent residence and undergo fingerprinting. The current bill suggests those who refuse can be punished with 50,000 ruble fines (about $1400) and non-citizens could be deported, and banned from entering Russia for 15-years. The bill has been supported by the government but there have been no parliamentary debates on it yet.
However, the draft has already drawn criticism from high-placed MPs. The head of the State Duma Healthcare Committee Sergey Kalashnikov , who is also a member of the Liberal Democratic party, says the move infringes the right to personal information. "It is one thing when you fingerprint the arriving migrants and completely different when you fingerprint our own law abiding citizens," the MP said, adding that the whole project promised to be very expensive and hardly justifiable from an economic point of view.
You can share this story on social media: