Russo-German alliance a salvation for Europe?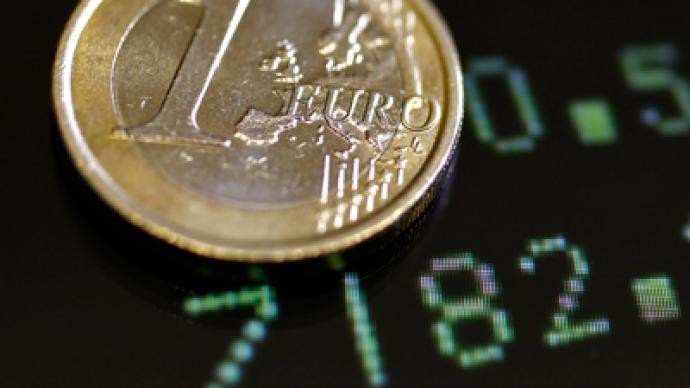 The European crisis is deepening. Writer and political scientist Igor Panarin believes the best way to rescue Europe and secure its unity is by forging a Russo-German alliance.
In the article below, Panarin explains his view.Just as many experts predicted, the European financial crisis has spread beyond Europe. Hopes that its two key powers could pull the region out of its nosedive faded on news of a looming credit rating downgrade for France. That leaves Germany the sole remaining leader nation of a united Europe. It would seem that European integration should have been of use for Europe in avoiding a financial crisis. Having embarked on the path of integration in the 1950s, Europe until recently seemed to be just a step away from evolving into something more than a community of nations. As a major indicator of that trend, most European countries adopted a single European currency, the euro, which was originally based on the German Deutsche Mark. However, despite initial success in forging a common European economy, 2011 has ushered in a second wave of the global financial crisis, and demonstrated how fragile European unity really is. It is now apparent that, should the euro collapse, Germany is bound to wind up the biggest loser. It is therefore more practical for Berlin to bail out its partners than to try to distance oneself from the ailing community. Rescuing the euro and securing European integration is, in fact, a matter of self preservation for Germany, as a collapse of the single currency and common market would be fraught with disastrous consequences for the German economy. But if Germany is to rescue the whole of Europe, it will surely need a strong and reliable companion. France can hardly be counted upon, as its own economy is currently in trouble and seems barely capable of escaping its own demise, despite serious effort. Therefore, the only effective way of rescuing Europe from the crisis is for Germany is to team up with Russia. Russia and Germany, two great European nations, should propose a joint action plan for addressing Europe's critical economic situation. This notion might seem somewhat eccentric at first glance. But considering that every other attempt at fending off Europe's financial crisis has proved unsuccessful, it has definite merits. A Russo-German alliance would serve as a major asset for getting the entire international community through the global economic downturn. Some inspiration for the idea is to be found in our two countries' historic background, namely the Hanseatic League, which had its capital in Luebeck, a North German town of Slavic origin. Earl Rurik (Roerich), founder of the first princely dynasty of the Ancient Rus, was originally a chieftain of Obotrites, a West Slavic tribe, who arrived in Novgorod from none other than Luebeck. An alliance formed by the Slavic Luebeck and two other merchant cities, Hamburg and Bremen, evolved into a robust economic powerhouse and a forerunner of European integration in the 13th-17th Centuries. The Hanseatic League comprised over 200 cities and towns at times, most of which were located in the north of Europe, along the coast of the North Sea and the Baltic Sea. Representatives of the Hanseatic cities would convene regularly in Luebeck in order to coordinate policies and develop common rules. Hanseatic companies and merchants enjoyed special commercial privileges. The Hansa had its "kontors" (trading offices and representative missions) in many non-Hanseatic cities. The largest Hanseatic kontors were based in London, Bruges, Bergen and Novgorod. This serves to remind us that Germans and Russians have a time-honored record of cooperation which could be successfully resurrected today. All the more so since the past year's economic developments have provided a perfect setting for reintroducing a Russo-German alliance as a potential rescuer for Europe. November 8th, 2011, saw the official launch of the first line of Nord Stream, the world's longest offshore pipeline at 1,224 meters. Running across the bottom of the Baltic Sea, the gas main links the Russian city of Vyborg to Greifswald in Germany. Greifswald, for one, is located in what once used to be Obotrite territory, which serves as a symbolic reminder of the good old days of the Hansa, an early experience of European integration. Once Nord Stream is into phase two (its second line is scheduled to launch in October 2012), the pipeline will have an aggregate throughput capacity of 55 billion cubic meters of gas per annum. The project is managed by the Russian gas giant Gazprom together with Germany's E.ON and BASF, the Dutch Gasunie and the French GDF Suez. This puts Gazprom in a unique position reminiscent of the Slavic Hanseatic city of Luebeck, making it a potential center of gravity for forming a modern-day, pan-European Hansa based on vital cooperation over energy supplies. It is also time to bring back the regular Hanseatic congresses that used to assemble in Luebeck in the 13th-17th Centuries. Several cities could host this new type of pan-European, integration-promoting meeting,  including Hamburg and St. Petersburg. But the city of Veliky Novgorod would probably provide the perfect venue, as a Russian city with a proud history of close cooperation with the Hanseatic League.
Prof. Igor Panarin, Doctor of Political Sciences, for RT
The statements, views and opinions expressed in this article are solely those of the author and do not necessarily represent those of RT.