Moscow calls on world to stop selling weapons to Georgia – official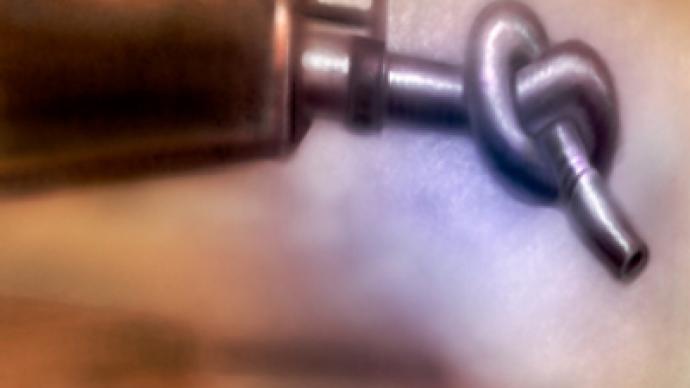 Moscow insists that the international community should refrain from selling weaponry to Georgia, Russia's Deputy Foreign Minister Grigory Karasin has said.
"A number of patrons of the 'Georgian democracy' are still seeking to use every pretext to re-equip Georgia's military and involve them in various international operations," Karasin said in an interview with Itar-Tass news agency. Therefore, he went on, Russia calls for an arms embargo on Georgia which should primarily refer to offensive weapons and military hardware.
According to the diplomat, this measure would considerably reduce the risks of recurrences of Georgian aggression. It is now a fact that "a larger part of the world community has finally learnt… the truth about the August 2008 events in South Ossetia," he said.
"It was Mikhail Saakashvili who gave a barbaric order to attack peaceful Tskhinval, to shoot at South Ossetian people and Russian peacekeepers. And it is an established fact," he stated.
According to the diplomat, it is largely thanks to Moscow's "open and constructive position in cooperation with international partners" that the truth came to surface. Also, the EU carried out its own investigation into the Caucasus conflict and published findings of its commission in a report last autumn. The verdict was clear: it was Georgia who fired the first shot, and the opening attack was not justifiable under international law.
"Many of Georgia's former weapon suppliers analyzed the country's leadership policy and have revised their approaches," Karasin said. But still, the problem is far from being settled, he added.

Meanwhile, Tbilisi keeps portraying itself as a victim in the Caucasus war. On Wednesday, speaking at a ceremony commemorating Georgian soldiers who died during the August 2008 conflict, President Mikhail Saakashvili stated that they "sacrificed their lives to stop barbarians," Georgian news website civil.ge reports.
According to the Georgian leader, "the enemy" – Russia – "failed to accomplish its declared goal" of "overthrowing the Georgian government." Same as it "failed to accomplish its second goal of intimidating other nations of the post-Soviet space… and to restore a sphere of influence over the post-Soviet space," he stated. Like never before, Saakashvili claims, Moscow "now has problems with restoring an imperial sphere of influence; as never before, fear towards its intimidations is reduced."
Last week Saakashvili announced that Georgia needs "a total defense" and "each village should be able to defend itself" since Russia "has not given up" its plans "to overthrow the Georgian democracy and to occupy our entire territory."
You can share this story on social media: