Russian MPs tell EU to butt out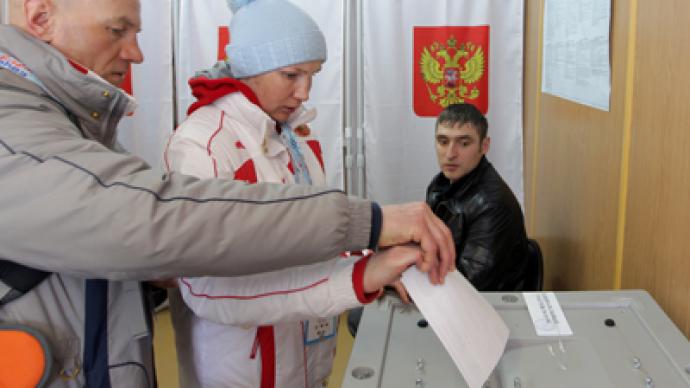 Russian lawmakers have expressed their dissatisfaction with a European Parliament resolution, which labeled Russia's presidential election of March 4 "neither free nor fair."
The resolution, passed at a session of the European Union legislature in Strasbourg on Thursday, cited a declaration issued on March 5 by observers from the Organization for Security and Cooperation in Europe (OSCE).

Russia's Central Election Commission (CEC) has come out in heated condemnation of the European Parliament resolution.

 "This is a super tendentious and groundless statement," says CEC Deputy Chairman Stanislav Vavilov. "Everything is just the opposite – the election was free and fair."

Andrey Klimov, United Russia deputy, said the resolution goes beyond the powers of the European Parliament, which should not be casting judgment on the Russian presidential elections.

"One gets the impression that in times of the global economic and political crisis the European parliamentarians have nothing to do but meddle with Russia's affairs," Klimov told reporters.

Klimov, a member of the Duma Committee for Foreign Relations, reminded that Russia is not an EU member and all contacts with the European Parliament were made through the parliamentary cooperation committee.

He added that the committee reviewed the Russian and European elections law and agreed to hold a working group meeting on April 4, but the European parliamentarians rushed to their conclusions.

"The European MPs have decided to act before this event," Klimov said. "We are taking the civilized way and they, in my view, are making decisions in a rush."

In the March 4 presidential elections, which saw hundreds of thousands of election observers and video monitors in polling stations across the country, Vladimir Putin was elected to the presidency with over 63.6 per cent of the vote, far ahead of the runner up, Communist leader Gennady Zyuganov, who attracted just 17 per cent.