Medvedev opposes ethnic enclaves in Russian cities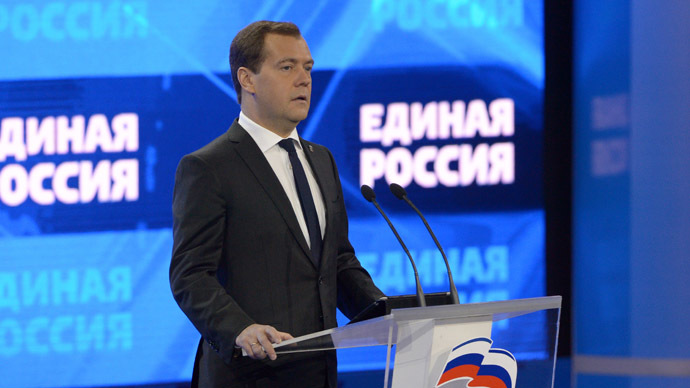 Russian PM Dmitry Medvedev has told the congress of the United Russia party that state officials must oppose ethnic enclaves in Russian cities to prevent both the growing crime rate and the surge of xenophobia.
"We welcome the people who arrive to our country. But we should not allow ethnic enclaves, especially in large cities, where tensions are mounting," Medvedev told the 15th congress of the United Russia party, which he officially heads.
Medvedev added that the existence of such enclaves leads to isolation of the immigrants and at the same time leads to a growth in crime rate and xenophobia among citizens.
Russia is currently in second place in the world by the number of immigrants. A recent UN report reads that 11 million foreigners currently live in Russia. The United States ranks first with 45 million, while Germany is third with just under 10 million. The PM recalled these estimates in his speech and called the numbers "conservative".
According to the Federal Migration Service the number of officially registered immigrants in Russia is about 3 million people.
In September this year the plenipotentiary for businessmen's rights, Boris Titov, suggested a major amnesty for illegal immigrants, claiming that such move would constitute the already existing situation and that everyone would profit from it.
However, the head of the Federal Migration Service, Konstantin Romodanovsky, opposed the idea, saying that people who "roam Russian streets without any understandable reasons" must not be allowed to stay in the country. He also promised to continue fighting against unwanted immigrants and promoted the idea that all violators of migration laws should be denied future entry to Russia.

You can share this story on social media: