Russia slams US revision of WWII Soviet strike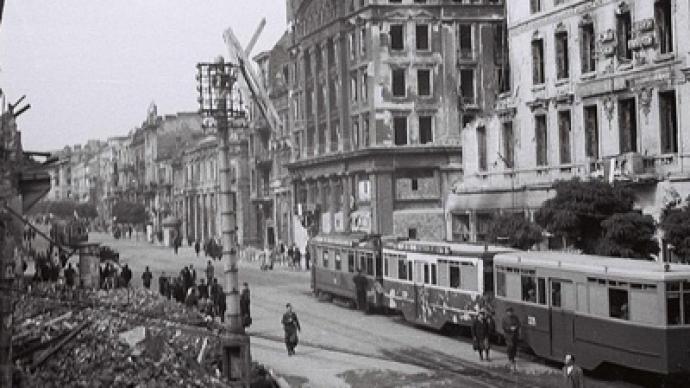 Moscow has expressed its indignation over a statement released by the US Embassy in Estonia, timed to coincide with official events commemorating the anniversary of Soviet air strikes on German positions in Tallinn during World War II.
"Claims that the air strike aimed to 'beat down the spirit of the Estonian people' in the fight against 'foreign occupation' – the phrase which the U.S. Embassy, like the Estonian leadership, uses to describe the entire Soviet period in Estonia's history – are particularly outrageous," the Russian Foreign Ministry said on its website on Friday.After Nazi Germany unleashed an invasion of the Soviet Union on June 22, 1941, Nazi Army Group North reached Estonian territory in July."Regrettably, the American diplomats in Tallinn are once again engaging in irresponsible connivance with attempts…to twist the historical truth and to set the people of Russia and Estonia against each other," the ministry statement added.The Foreign Ministry said Moscow is surprised by US Ambassador to Estonia Michael Polt's participation in official events in Tallinn connected with March 9, 1944, given that Russia and the United States were allies in the Anti-Hitler Coalition."This line is in stark contrast with the policy of constructive Russian-American dialogue and insults the memory of millions of victims of fascism, who fought in the ranks of the Anti-Hitler Coalition," it said.The American diplomatic mission demonstrated its cynicism by claiming the Soviet air force operation against Nazi-occupied Tallinn on March 9, 1944 was "shocking" in the number of civilian deaths and "ineffective" from a military point of view, the statement continued.
You can share this story on social media: